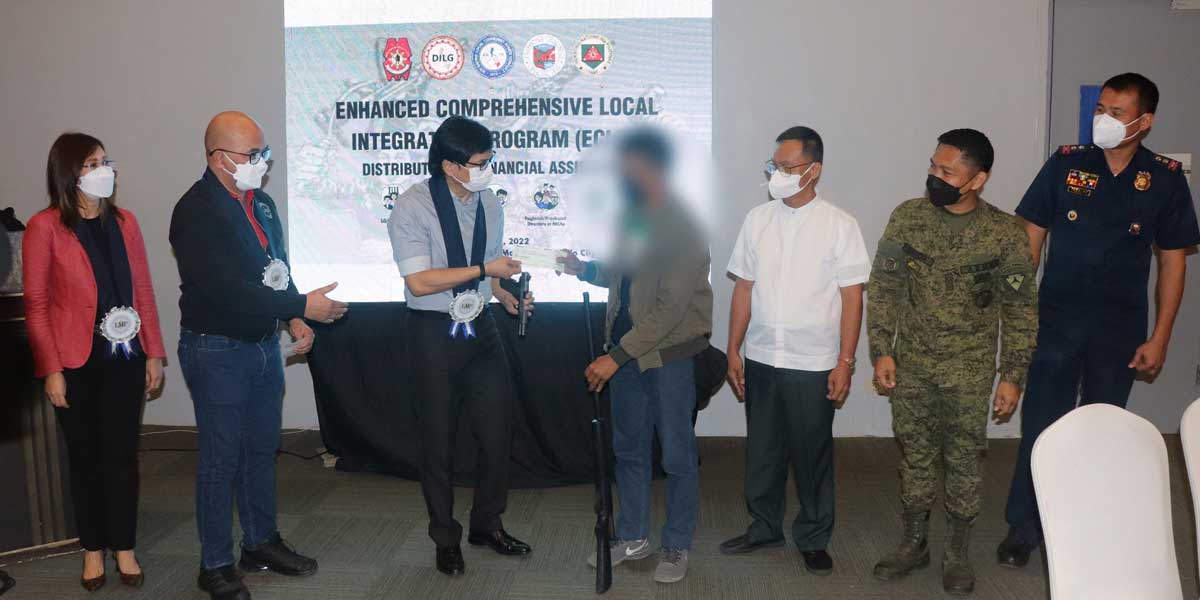 By Jennifer P. Rendon
Government assistance will be provided to rebels who decide to turn their backs on the New People's Army (NPA).
Brigadier General Marion Sison, 301st Infantry Brigade commander, vowed that "the government will always adhere to its promises of helping these victims who decided to leave the communist movement to transform their lives, from former combatants to being productive and progressive members of the communities."
"Through the implementation of the different socio-economic programs and financial assistance provided by the government under Executive Order No. 70 and the E-CLIP, we can assure improvement in the lives of our former rebels," he said.
E-CLIP or the Enhanced Comprehensive Local Integration Program is a government program that aims to help the rebel members of CPP-NPA-NDF and Militia ng Bayan to restore their allegiance to the Philippine government.
Sison made the assurance during the awarding of financial assistance by the E-CLIP Committee of Iloilo to three former NPA rebels on August 25.
The Department of the Interior and Local Government (DILG) distributed P203,000 of E-CLIP to three FRs who abandoned the armed struggle and availed of the government's local integration program.
There was also a ceremonial turn-over of firearms, which symbolizes the former rebels' conviction to give up the path of violence and embrace a life of peace and commitment by pledging their support and allegiance to the government.
Sison said that the Whole-of-Nation Approach has been a game changer in uniting all stakeholders and different agencies to counter the insurgency problems.
He added that the communist insurgency will soon end as long as all stakeholders will work in bringing development and addressing issues in the conflict-affected areas and geographically isolated and disadvantaged areas (GIDAs).
"We reiterate our call to the remaining members and supporters to abandon the armed struggle. Go back to the folds of the law to live normally and peacefully with your family. Your soldiers are always willing to help and assist you to avail the E-CLIP program of the government," Sison said.
On August 26, the Department of Social Welfare and Development – Region 6 (DSWD-6) and the 301st IB also distributed financial assistance to 117 former rebels from Iloilo Province.
The ceremony was held at the Justice Ramon B Britanico Memorial Hall in Barangay Baybay Norte, Miag-ao town.
Each ex-rebel received a P5,000 cash benefit which is intended for their essential needs while processing their E-CLIP benefits.