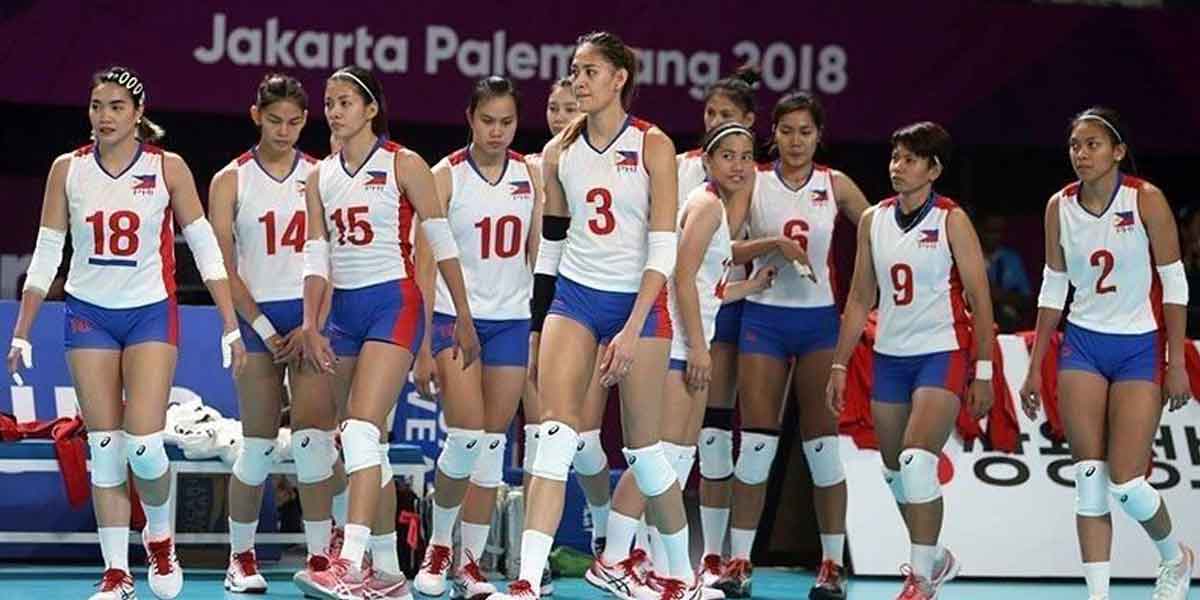 By Leobert Julian A. de la Peña
The Philippine Women's National Volleyball Team (PWNVT) just released its final playing roster for the upcoming 2022 Southeast Asian Games (SEAG) in Hanoi, Vietnam.
Eager to bounce back from a back-to-back fourth-place finish during the last two SEAG appearances, the Philippine National Volleyball Federation (PNVF) is going all out this 2022 and formed the best team possible for a gold medal finish.
PNVF president Ramon "Tats" Suzara bared the initial list of the PHL national women's squad and added superstars Alyssa Valdez, Jia Morado, and Kath Arado.
The star trio was absent in the previous national team that competed in the 2021 Women's Club Volleyball Championships in Thailand and is seeking to make an impact in their return to the pool.
Aside from them, the PNVF also made a surprising call-up to two high school stalwarts in Casiey Dongallo and Jelaica Gajero of the California Academy.
Completing the list of the national team pool are: Iris Tolenada, Jasmine Nabor, Deanna Wong, Dawn Macandili, Ria Meneses, Dell Palomata, Aby Marano, Ces Molina, Kat Tolentino, Jema Galanza, Kim Dy, Kalei Mau, Jaja Santiago, Mylene Paat, and Dindin Santiago-Manabat.
The team will still be headed by chief tactician Edson Souza De Brito alongside partner Odjie Mamon with Rosario Antigua and George Pascua as the assistant coaches.
Meanwhile, for the men's national team, the squad will still be spearheaded by their core of Marck Espejo, Bryan Bagunas, and Joshua Umandal.
"The federation approved the recommendation of the national coaching staff for the national pool where we will eventually name the final composition of the teams for the Hanoi SEA Games," said Suzara.