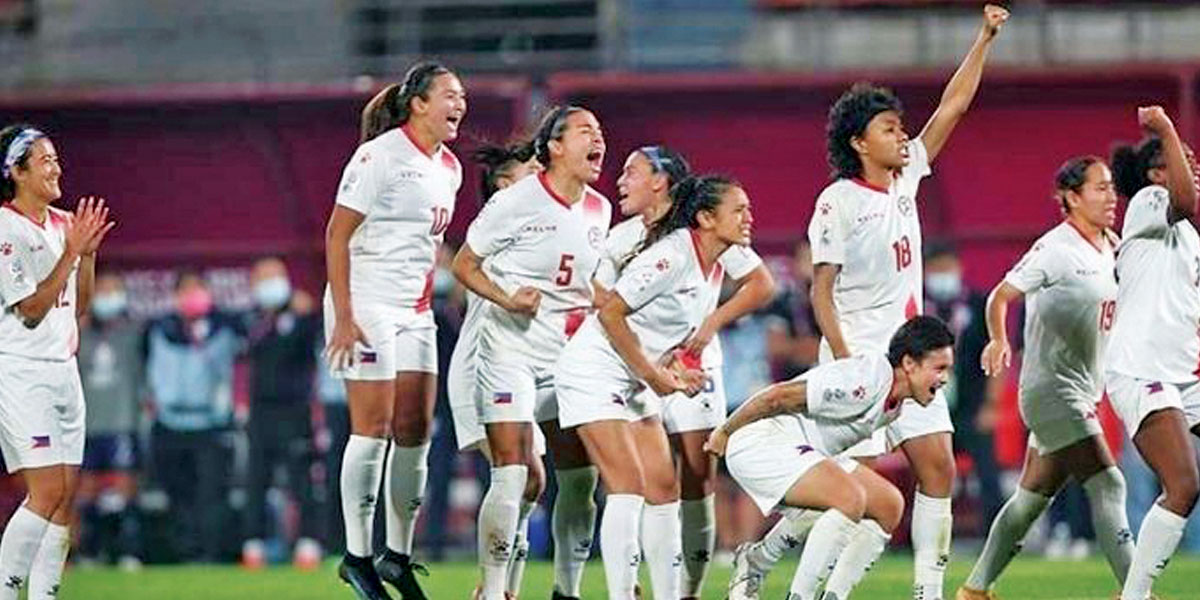 By Leobert Julian A. de la Peña
The Philippine Women's National Football Team (PWNFT), popularly known as the PH Malditas, will be rewarded by the Philippine Sports Commission (PSC) after their recent milestone during the 2022 AFC Women's Asian Cup.
PSC announced that 1,250,000 million-pesos worth of incentives will be given to the national team after a semifinals finish during the AFC Women's Asian Cup.
Aside from their first-ever semifinals ticket, the PH Malditas also shocked the world when they earned an outright seat for the upcoming 2023 FIFA World Cup when they outlasted Chinese Taipei in one of the most intense penalty shootouts of the continental tournament.
"I am proud of our women football team members. We met them yesterday and we can feel their humility and strong team spirit. I think this contributed much to their success, among other factors," said PSC chief Butch Ramirez.
All the 23 members of the PH Malditas including their two reserve players will each receive 50,000 pesos and were formally recognized at the PSC office at the Rizal Memorial Sports Complex.
Those who were present during the awarding ceremony were Inna Palacios, Anicka & Sara Castaneda, Cam Rodriguez, Hali Long, and Olivie & Chandler McDaniel.
Rounding up the historic Malditas roster are Tahnai Annis, Sarina Bolden, Quinley Quezada, Tara Shelton, Sofia Harrison, Katrina Guillou, Kiara Fontanilla, Dominique Randle, Isabel Flanigan, Keanne Alamo, and Carleigh Frilles.
Present with the members of the PH Malditas is the current Philippine Football Federation (PFF) president and Ilonggo sportsman Mariano "Nonong" Araneta Jr.