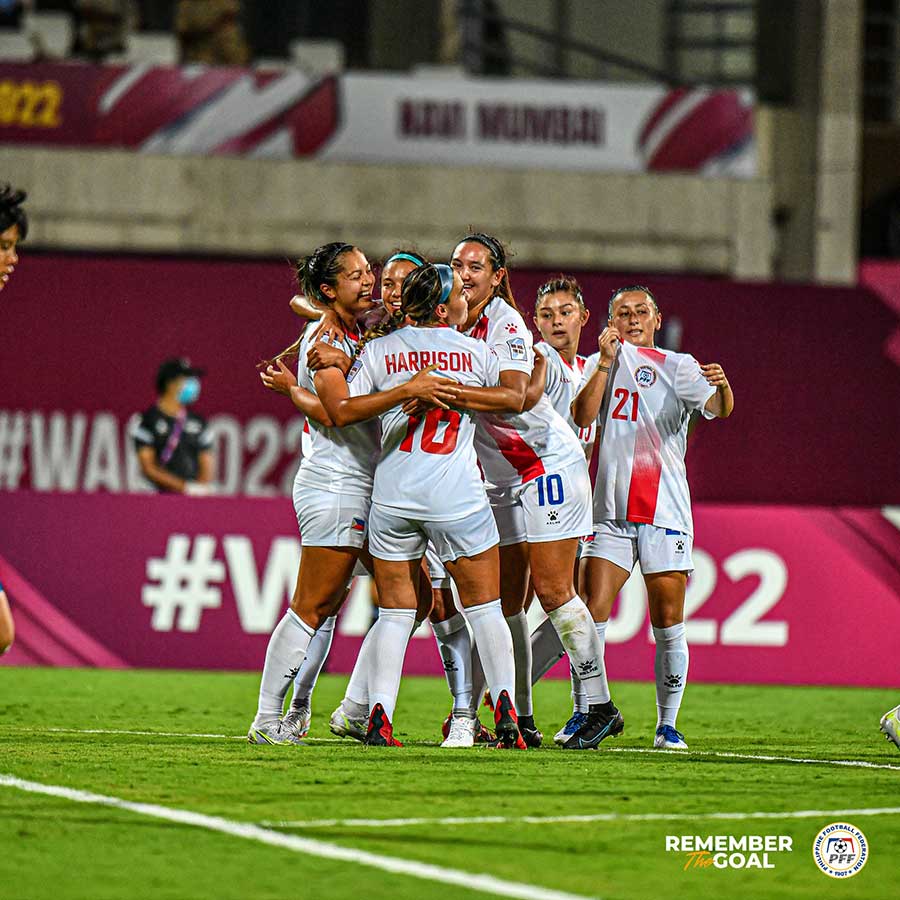 By Leobert Julian A. de la Peña
Finally, the Philippine women's football team ended its long-time losing streak against the Thailand national team during the 2022 AFC Women's Asian Cup.
After losing 13 straight times against Thailand, the PH Malditas dispelled the stinging curse after beating them in the elimination group stages, 1-0, during their first match of the tournament.
It took 81 minutes for the Filipina booters to find the back of the net courtesy of Chandler McDaniel's long shot that was fumbled by Thailand's goalkeeper.
The PH Malditas had several chances to pile up the scores starting at the 12:30 mark in the first half when McDaniel fired an on-point cross pass to Katrina Guillou that went in but the referee called an offside that waived off the conversion.
Philippines' offensive firepower continued to be in full display after 16 minutes when Guillou once again attempted first blood but her kick bounced off Thailand's goal post.
Thailand switched gears defensively at the start of the second half and started to respect the Philippines' capability of sending in a goal after three quick attempts in the first 45 minutes of action.
The Thais began to catch momentum and attempted one of their few clear shots at the 57:20 mark but the leftie power kick was easily saved.
With time running out, Malditas' McDaniel overcame Thailand's tight traffic defense at the right side of the pitch and fired a long floating kick that rewarded the Philippines with the goal and the historic victory.