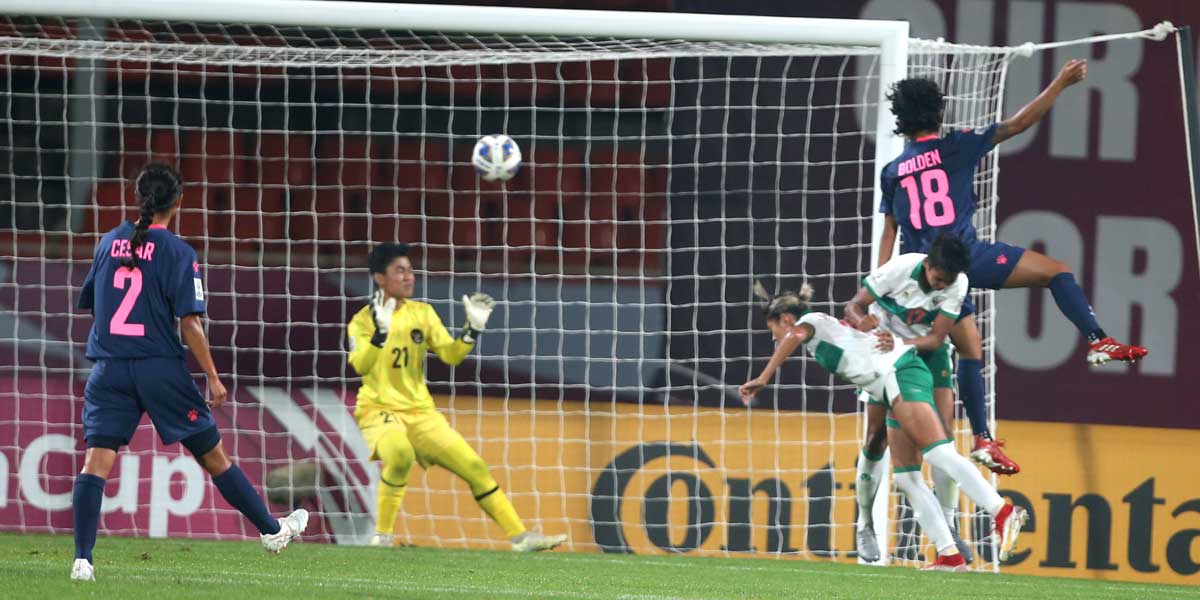 By Leobert Julian A. de la Peña
The Philippine Women's National Football Team's magical ride in the 2022 AFC Women's Asia Cup continues after punching a quarterfinals ticket by overpowering Indonesia, 6-0, during their last elimination match.
For the first time in two decades, the PH Malditas are once again quarterfinalists in the prestigious football tournament and are gunning for their first-ever AFC Women's semifinals qualification and a historic FIFA Women's World Cup stint.
It was a quick bounce back for the Malditas after a disappointing loss at the hands of the Australian Matildas, 0-4, during their highly-anticipated clash in the second stage of the AFC elimination rounds.
Philippines' team captain Tahnai Annis was the standout of the game after cashing in a brace in what may be considered the highlight goal of the match.
During the 81st minute mark with the Malditas ahead 4-0, team captain Annis fired a long looping shot in the centerfield off a poor clearance from the Indonesian backline that stunned everyone when it went inside the goal, just inches above the opposition's goalkeeper's gloves.
After the emphatic goal, the whole Malditas squad embraced their team captain after sinking her second goal that proved to be the dagger of the match.
Katrina Guillou opened the scoring column for the Malditas after getting past two Indonesian defenders and caught a perfect cross pass from the right side of the field in the 5:09 mark.
The Malditas onslaught didn't end there as Sarina Bolden, Jessica Miclat, and Malea Cesar joined the offensive party and chipped in goals for the Philippines.
With the huge victory, the Malditas will be sharing the pitch with the stacked Women's Chinese Taipei team on Sunday, January 30.
Chinese Taipei is also coming off a momentum-boosting demolition victory after crushing the Iranian Women's national team, 5-0, during their second day group stage match but lost its opening game against China, 0-4.