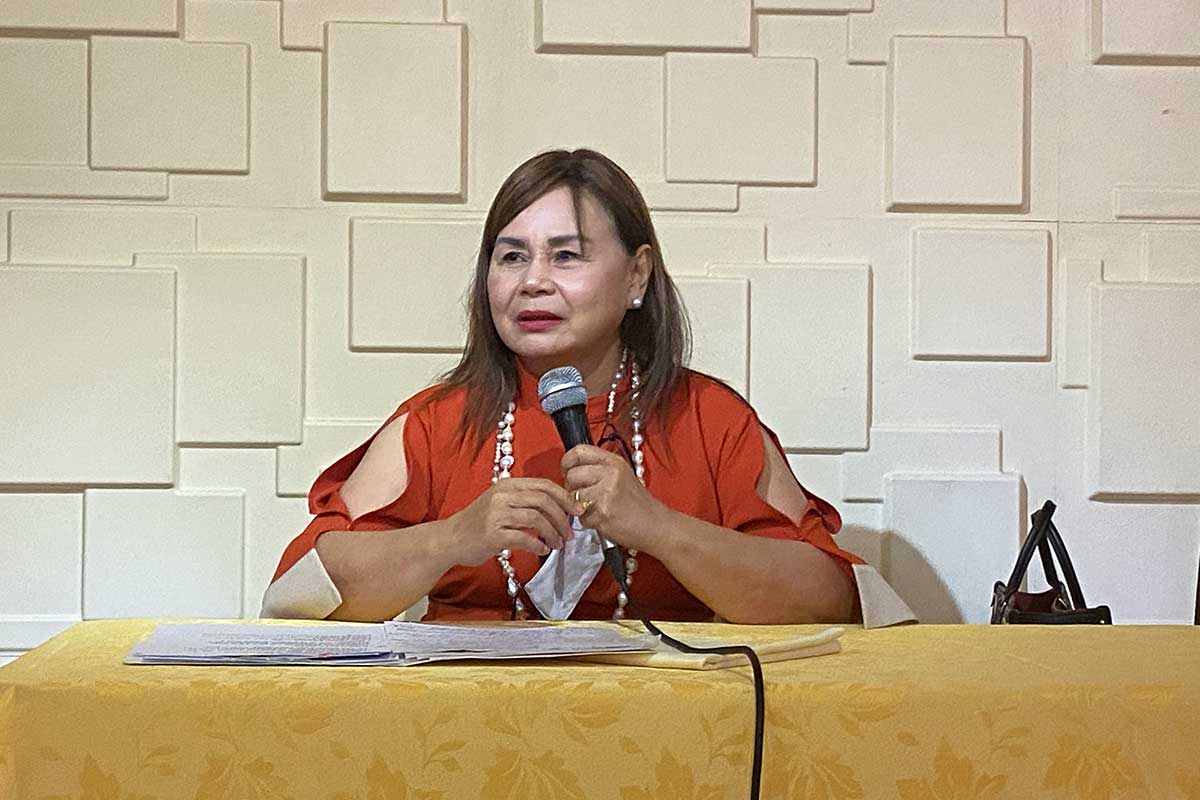 By Joseph B.A. Marzan
Economic zones in Iloilo City registered with the Philippine Economic Zones Authority (PEZA) have raked in more than US$250 million in exports in 2021, according to Director General Charito Plaza on Monday.
PEZA data on Iloilo City indicated that registered economic zones (ecozones) brought in a total of US$250.20 million worth of exports from January to December 2021.
If converted to local currency using the Bangko Sentral ng Pilipinas' April 18 exchange rate bulletin (P51.9750), this would amount to an estimated P13.004 billion.
PEZA also recorded P7.727 billion in investments in the city's ecozones since the agency's establishment in 1995 to present.
Iloilo City has 6 PEZA-registered ecozones, which includes five Information Technology-Business Process Outsourcing (IT-BPO) locations and a Tourism Ecozone.
As of December 2021, the city has 36 locators, which refer to companies or enterprises that are or have been registered with the PEZA as investors. Employment tally in these companies as of December 2021 is at 23,532.
Previously afforded to foreign investors, Republic Act No. 11534 (Corporate Recovery and Tax Incentives for Enterprises [CREATE] Act) has allowed domestic companies to invest in ecozones and enjoy certain perks.
While the city only has a fraction of the total number of ecozones in Western Visayas (23), it accounts for almost half of the total number of locators (75).
The city also makes up more than half of export totals in the region from January to December 2021 period from PEZA-registered ecozones alone, amounting to US$439.781 million or P22.85 billion.
Western Visayas has 45,287 employees in ecozones as of December 2021, and a total of P20.331 billion in investments from 1995 to 2021.
On the sidelines of the opening Iloilo province's first PEZA-registered ecozone in Pavia town on Monday, Plaza expressed gladness over Iloilo's increasing competitiveness.
"I am very glad that Iloilo is getting to be competitive especially [against] Cebu, because Cebu right now has the most number of economic zones. In the whole of Region 6, Iloilo has the most number of ecozones," Plaza remarked.
"We are inviting every local government unit and the private sector [in Iloilo] to identify and register their potential economic zones," she added.
Plaza also said that while there are currently no local PEZA offices in Iloilo, there may be one under the next administration, as the city and province are seen to continue booming.
PEZA is the only government agency authorized to register public and private lands and buildings to become ecozones, as well as locator companies which would be eligible to make investments in these zones.
There are eight types of economic zones that may be registered with the PEZA – manufacturing, IT, tourism, medical tourism, agro-industrial, facilities, retirement, and utilities enterprise.
Fiscal incentives which may be availed in PEZA zones, according to its website, include Income Tax Holiday (ITH); preferential tax rate of 5 percent on gross income after the lapse of the ITH period; zero percent value-added tax (VAT) Rating and tax and duty free importation of capital equipment, raw materials and supplies.
Non-fiscal incentives include a 2-year special visa to PEZA locators' officials, immediate family members, and foreign workers; simplified import and export permits, including automated and electronic import or export processing; and assistance in securing SEC registration, Environmental Compliance Certificate (ECC) from the Department of Environment and Natural Resources (DENR) and Bureau of Internal Revenue (BIR) registrations.