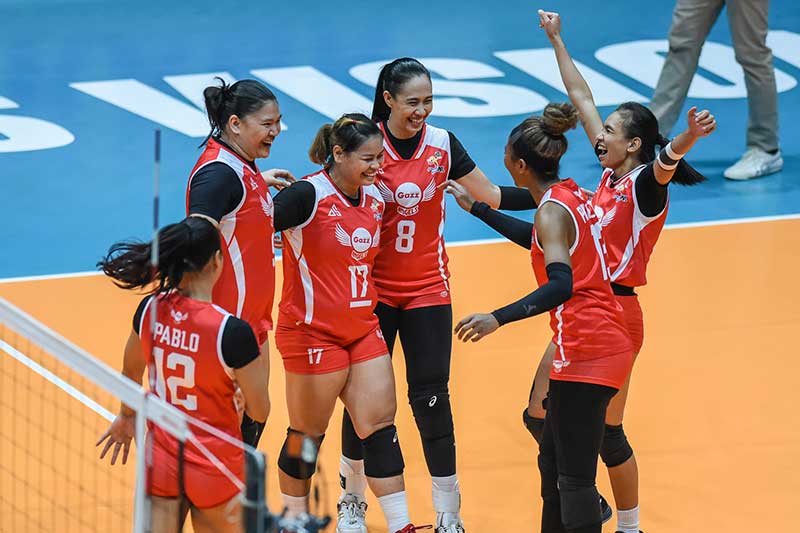 By Leobert Julian A. de la Peña
The Petro Gazz Angels finally entered the winning column in style after pulling off a stunning upset win over the Cignal HD Spikers, 19-25, 25-14, 25-23, 25-14, and dealt the latter their first loss in the ongoing 2022 Premier Volleyball League (PVL) Invitational Conference.
Heading into their duel with a disappointing 0-3 record, the Angels were eager to break their losing spell and banked on their much-improved team communication on their offensive sets.
Aiza Maizo-Pontillas turned back the hands of time and became the HD Spikers' worst nightmare after stuffing the stat sheet with a triple-double performance of 19 points, 12 excellent digs, and 12 excellent receptions.
The HD Spikers drew first blood against Petro Gazz and continued to execute their sharp sets led by the surging Riri Meneses who also spearheaded an early block party for the No. 1 team in the PVL.
Veteran spiker Rachel Anne Daquis put the finishing touches in the first set accompanied by clutch hits from Angeli Araneta and Jerrili Malabanan.
With Petro Gazz needing an extra lift to spark a better start in the second set, Maizo-Pontillas answered the call and came to the rescue just in time for the Angels.
Maizo-Pontillas' heroics propelled Petro Gazz to a 22-13 lead in the set and was just efficient with her booming spikes.
The HD Spikers then faced an unfortunate event after superstar spiker Ces Molina went down with a suspected right ankle injury after attempting to block a Petro Gazz hit.
Without the presence of Molina in the next two sets, the HD Spikers became disoriented and could only watch the Angels pummel them in sweeping fashion.
Remy Palma also rose to the occasion for Petro Gazz and scored 17 big points while Nicole Tiamzon contributed 13 points in the win.