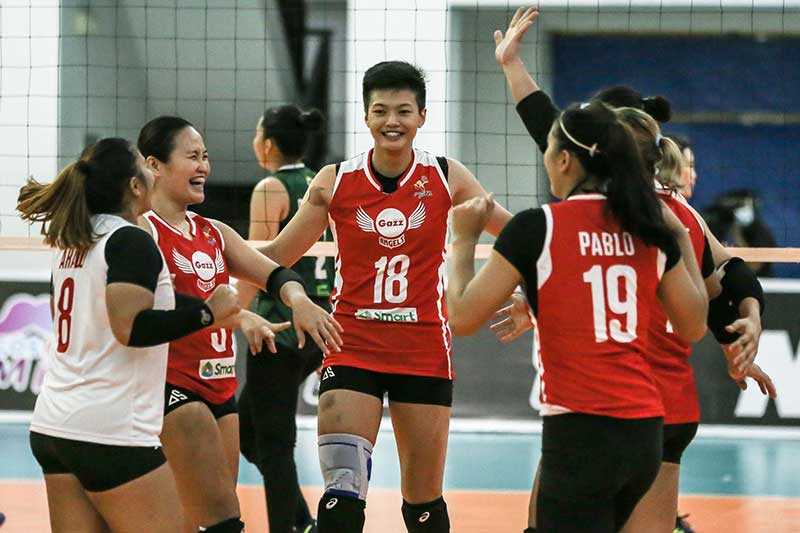 By Leobert Julian A. de la Peña
The Petro Gazz Angels caught the attention of the volleyball community after releasing nine of its core players in their active roster ahead of the 2022 Premier Volleyball League (PVL) season.
Despite their decent finish during the last PVL season, Petro Gazz decided to part ways with Best Libero awardee Kath Arado and Best Middle Blocker Ria Meneses.
Aside from the Angels' dynamic duo, Mean Mendrez, Jerrili Malabanan, Alina Bicar, Ivy Perez, Jessey De Leon, and Rica Enclona were also dropped from the roster.
Only five players now remain with the Petro Gazz active lineup: Myla Pablo, Gretchel Soltones, Chia Saet, Remy Palma, and Seth Rodriguez.
"Through all the ups and downs, twists and turns, it has been one interesting ride. We, your Petro Gazz Angels family, would like to thank you all for our journey shared this 2021," Petro Gazz wrote in their statement.
Despite the massive roster overhaul, the team announced that they have already found the replacements they need to still compete at the highest level in the PVL.
"I believe we're still in the game and have started our line up renewed for this year. Can't wait to officially welcome our new members to the team especially when we're given go signal to practice face to face hopefully soon, once it is safe to do so," said team manager Camille Cruz to Spin.ph.