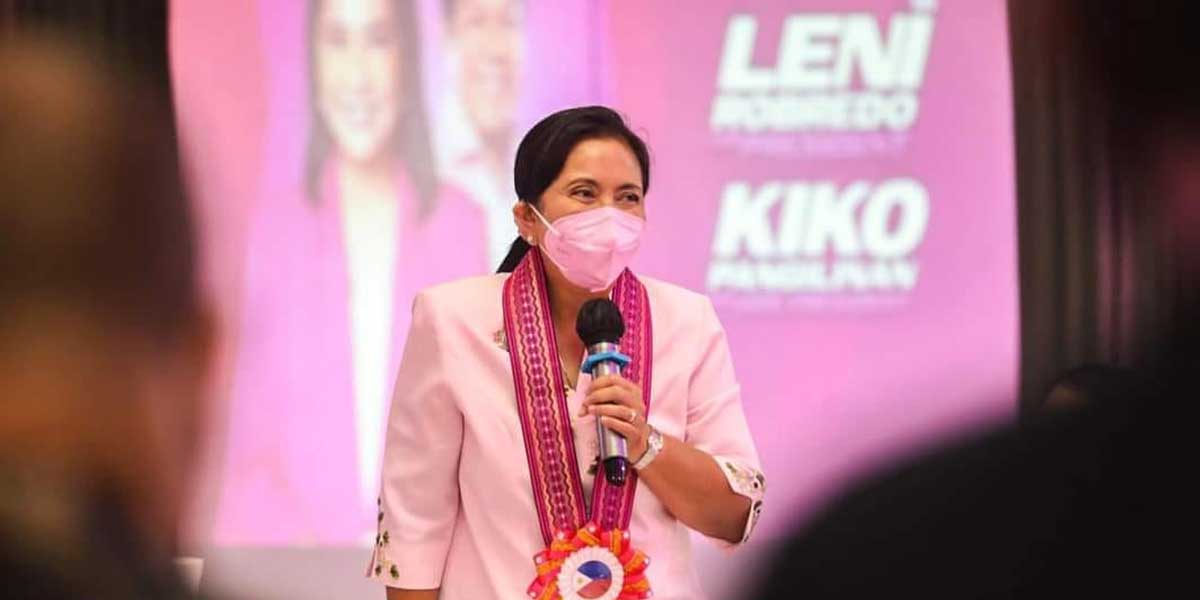 By Dolly Yasa
BACOLOD City – Former Negros Occidental governor Rafael Coscolluela, chair of the Robredo People's Council in Negros Occidental, said Wednesday that preparations are now underway for the People's Rally to welcome presidential candidate and Vice President Leni Robredo and her running mate, Senator Francis Pangilinan, on March 11, 2022 at the Paglaum Stadium here.
Coscolluela described the holding of People's Rally at the 'Paglaum" stadium as quite "symbolic", because "it means hope for Negrenses".
"VP Leni has been our symbol of hope and this rally will revolve around that message, of what she stands for, for our people" Coscolluela said.
Negrenses have a tall order on their hands after an estimated 40,000 supporters gathered at the Iloilo Sports Complex in Iloilo for Robredo's campaign rally.
Earlier, Governor Eugenio Jose Lacson expressed his support to the presidential bid of Robredo.
"We are expecting a huge crowd to show VP Leni that indeed, Negros Occidental will go pink come May 9 elections," Coscolluela said.
While others may claim they have the support of the majority of our officials, we will show them that the people's hearts are with VP Leni, he added.
Coscolluela also thanked Gov. Lacson for his support to Robredo.
"Definitely, we are counting on Gov. Bong (Lacson) to join us in the grand rally," he said, adding that some actors and entertainers who are from Bacolod have expressed their willingness to take part in the grand rally, and "we are just happy with the overwhelming support we are getting from everyone."
Coscolluela also noted a "frenzy of volunteerism" among Robredo supporters that he never saw in other presidential campaigns.
"Our pink warriors have been offering help in whatever way they can and that is the essence of this people's rally – it is for the people and by the people," he added.