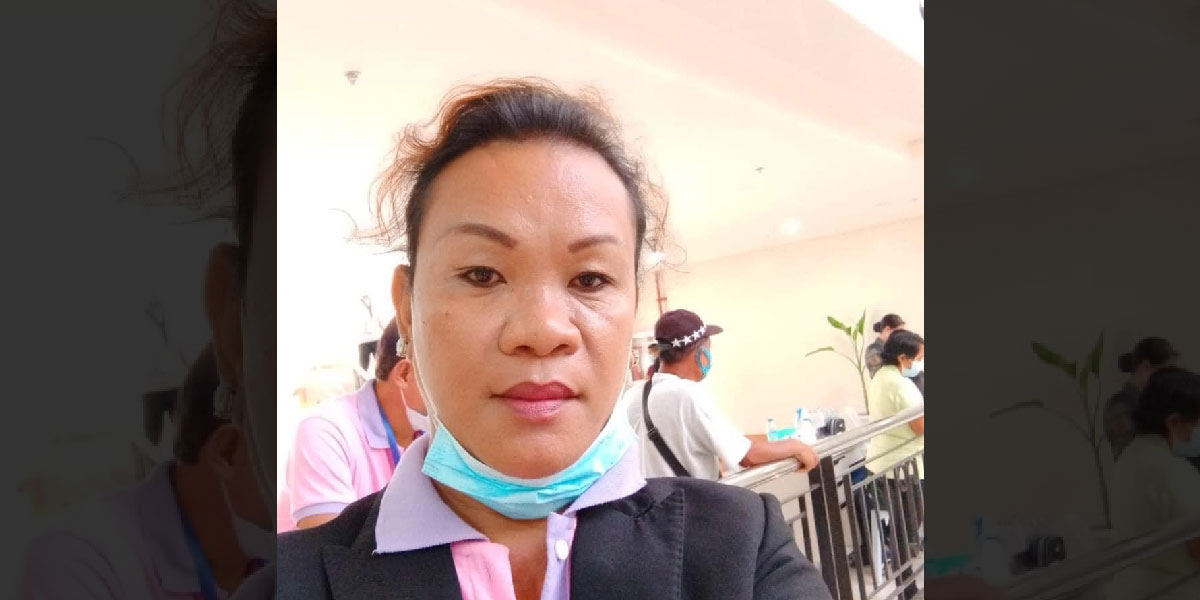 By Jennifer P. Rendon
Three newly formed "people's organizations" gathered to denounce the Communist Party of the Philippines-New People's Army (CPP-NPA) in an indignation rally at La Paz district, Iloilo City.
Around 70 members and leaders of Sambayanan Metro Iloilo, Sambayanan Panay, and Hugbong Obrero participated in the gathering, which anchored on condemning the rebels for alleged "distorted ideologies and atrocities."
Claiming to be Iloilo City-based advocates, the three organizations are composed mainly of former cadres and members of the CPP and their allied organizations.
Just like traditional rallyists, they also carried placards and streamers with strongly worded messages condemning the rebels.
They also slammed how the CPP-NPA recruited minors and the indigenous people. They also called for justice in the killing of Barangay Captain Julie Catamin of Roosevelt village in Tapaz, Capiz.
Catamin was killed by still unidentified suspects at Barangay Malitbog Centro, Calinog, Iloilo on Feb. 28, 2021.
The rallyists believed the incident were perpetrated by their former comrades.
Meanwhile, the Philippine Army's 3rd Infantry (Spearhead) Division lauded the conduct of protest action which they termed as a "courageous act."
"The bold action against the CPP-NPA is a manifestation of their overwhelming support to the government's peace campaign. We are glad that there are pro-peace organizations like them that we can always work with, especially on our quest towards ending local communist armed conflict," the 3rd ID said in a statement.
On February 21, three people's organizations also did an indignation rally against CPP-NPA in Jaro, Iloilo City.
Around 50 members and representatives of the Sitio Ilaya Hugpong Bayanihan Urban Poor Association (SIHBUPA), Barangay Bitoon Bayanihan Newsite Bayanihan Association (BBNSBA), and Uswag Balabago Zone IV Bayanihan Association (UBZBA) gathered at Barangay Balabago to denounce the atrocities allegedly committed by the CPP-NPA-NDF.
SIHBUPA, which is formerly known as Sitio Ilaya Chapter Urban Poor Association (SICUPA) is from Barangay Tabuc Suba, Jaro while BBNSBA was more known as KAISOG before.
Meanwhile, UBZBA, which used to go by the name Uswag Zone 4 Balabago Association (UZBA), is based in Balabago village.
It was gathered that the indignation rally was a product of the Community Support Program (CSP) of the 33rd Civil Military Operation Company, a unit under the operational control of the 301st Infantry (Bayanihan) Brigade.