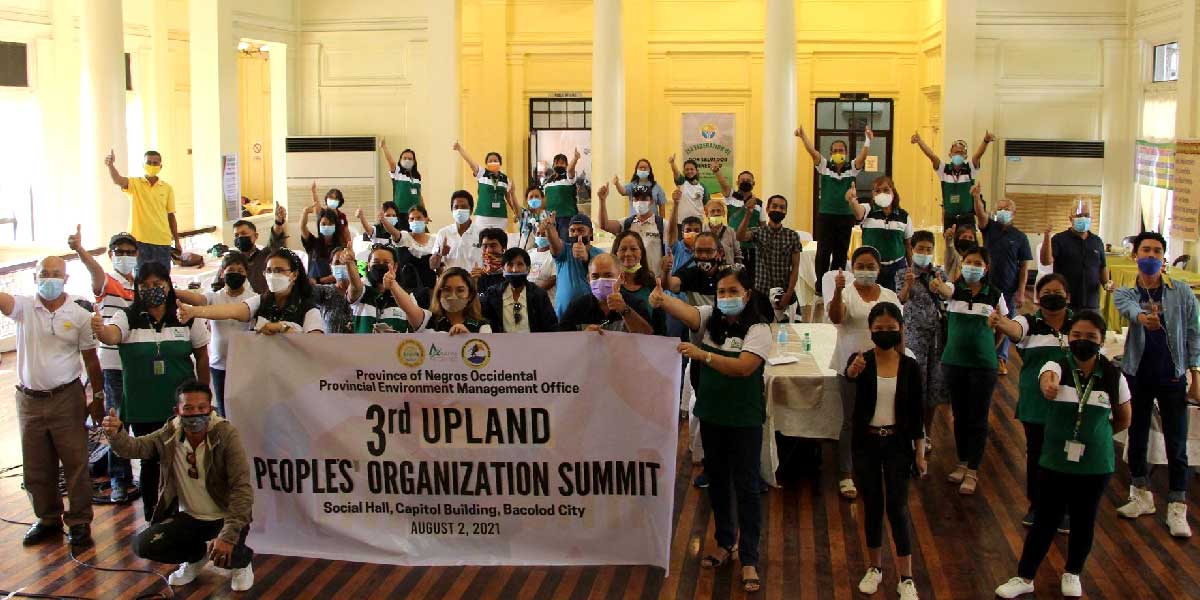 By Easter Anne Doza
BACOLOD City – The Provincial Environment Management Office (PEMO) led the conduct of the 3rd Upland Peoples Organization (POs) Summit at the Social Hall of the Provincial Capitol here.
PEMO maintains 69 Integrated Social Forestry (ISF) sites managed by its respective POs for the past 28 years since the mandate to rehabilitate and protect the environment in the province was devolved to the provincial government.
Executive Assistant to the Governor for PEMO Affairs lawyer Julie Ann A. Bedrio, in her message during the summit, said the activity is instrumental and vital in the discussion of the current strategies and innovations to improve the conservation and management of the upland areas, specifically the ISF sites.
This year's Upland PO Summit theme "Ecosystem Restoration" was adopted from the United Nation World Environment Day 2021 urging government, industries, communities, and individuals to focus on resetting our relation with nature through campaigns that include restoring mangroves and forests, planting trees in urban settings, including schools, colleges, parks and green belts and intensify environmental awareness to communities.
Through this summit, the Upland Leaders of the various ISF Organizations were given more information on the ISF Program Devolution to LGUs and the various tenurial instruments issued by the Department of Environment and Natural Resources such as the Protected Area Community–Based Resource Management Agreement (PACBRMA), Special Use Agreement in Protected Areas (SAPA).
"As a community, we must aim for sustainability and a healthy environment.  We are the stewardess of the environment, thus, we should preserve it not only for ourselves but for the future generations," Bedrio said.
Upland PO leaders also shared Best Farm Practices on Cacao Growing, Processing and Marketing as well as the various Innovations for Upland Communities. (PIA)