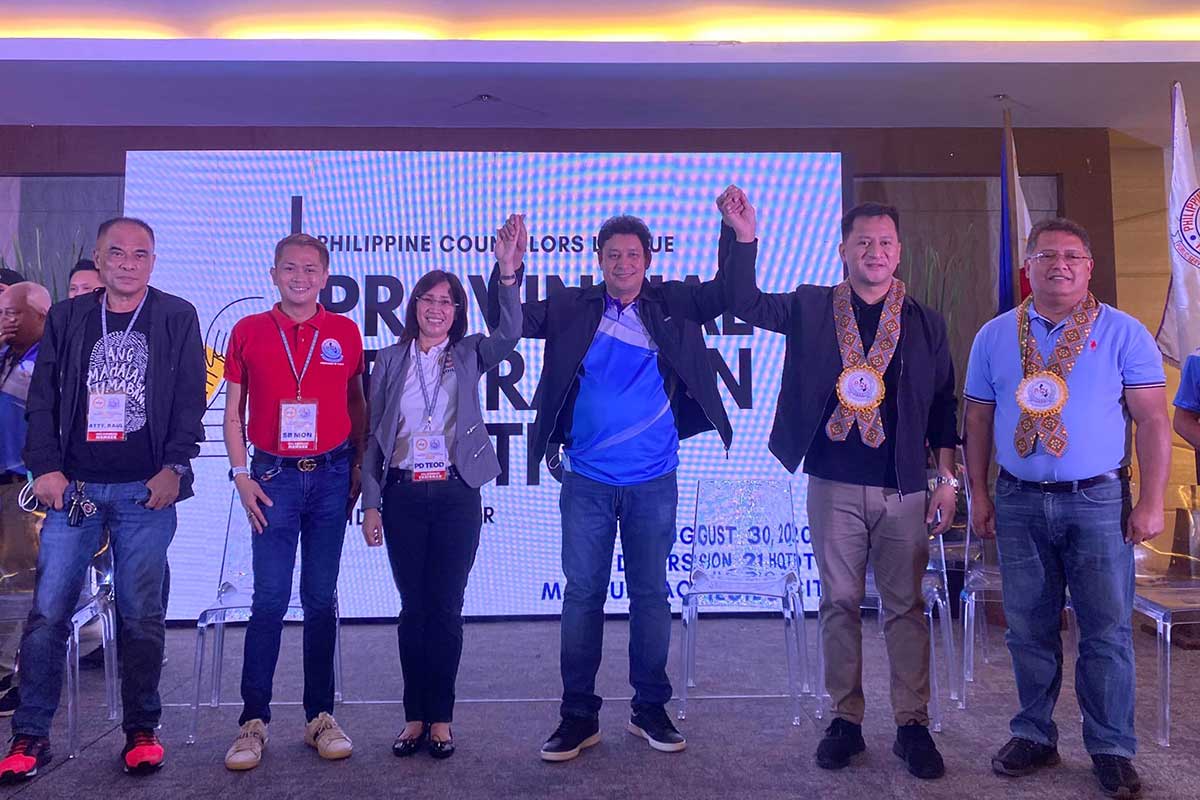 By Joseph B.A. Marzan
On Tuesday, the Philippine Councilors' League-Iloilo Chapter (PCL-Iloilo) re-elected its incumbent president, Ramon Sullano from Santa Barbara town, ensuring another term for the ex-officio provincial board member until 2025.
Sullano won with 262 votes over his opponent, San Enrique town councilor Precious Grace Panizales, who garnered 132 votes.
Panizales' candidacy was a shock to many during the event, where the incumbent, who hails from the Nacionalista Party, was expected to smoothly glide to a fresh term.
Nevertheless, Sullano welcomed the entry of his opponent into the race and revealed his previous knowledge of Panizales' rumored run.
"It's the right of all councilors to run [for PCL positions] so long as they are in good standing with the PCL-National and in the province of Iloilo. There were rumors [of Panizales running for the PCL-Iloilo presidency] but it died down. I thought it was all done for, and I was a bit surprised that she filed," Sullano told media prior to the polls.
The presidency was the only position in the PCL-Iloilo's executive board that had more than one candidate.
The following officers were also elected on Wednesday unopposed:
–       Vice President: Councilor John Arcosa (Concepcion);
–       Secretary-General: Councilor Christy Love Custodio-Margarico (Guimbal);
–       Treasurer: Councilor Giuseppe Karl Gumban (Dumangas);
–       Auditor: Councilor Christian Paul Lopez (San Dionisio); and
–       Business Manager: Councilor Jose Maria Trimañez (Pavia).
Elected into the PCL-Iloilo's Board of Directors were Councilors Ramon Andrei Patin (Passi City), Andres Bedro (Balasan), Adrian Camposagrado (Tigbauan), Earl Patrick Betita (Carles), Medalla Balandra (Tubungan), Nonito Pasuelo (Pototan), Galinzchel Agoto (San Rafael), and Joseph Allen Españo (Leganes).
PCL-ILOILO CITY
Meanwhile, Iloilo City Councilor Ely Estante Jr. was chosen as the new president of the Philippine Councilor's League Iloilo City Chapter in an election held at the City Hall on Wednesday, August 31.
Estante, who previously served as Vice President of PCL-Iloilo City Chapter, received eight votes. All the other councilors who were elected into other positions also received similar number of votes.
Councilor Miguel Treñas was elected as Vice President; Atty Frances Grace Parcon Torres was elected as Secretary General; Dr. Candice Tupas (Treasurer); Johnny Young (Auditor); Atty. Sedfrey Cabaluna (PRO); Alan Zaldivar (Business Manager). Dr. Nick Baronda and Atty. Rex Sarabia were also elected as Directors.
Iloilo City Department of Interior and Local Government (DILG) Director Oscar Lim presided over the election of the PCL Iloilo City Chapter.
Four city councilors did not participate in the election. (DG)