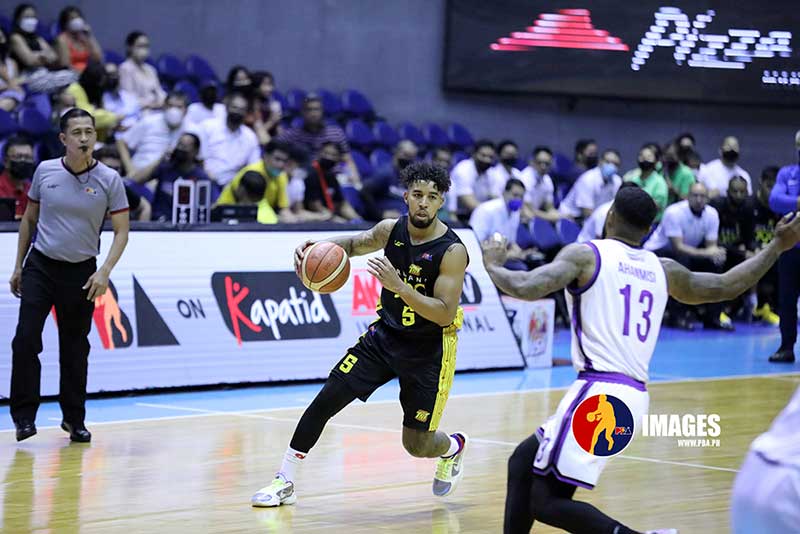 By Leobert Julian A. de la Peña
When it rains, it pours indeed.
Seeking another PBA Philippine Cup glory, the TNT Tropang Giga came out firing on all cylinders to hand the Converge FiberXers a beating, 116-95, and clinch a semifinals spot.
Tropang Giga's one-month of rest paid off big time after the former champions went off to a rousing start and immediately unleashed 30 points in just the first quarter.
Mikey Williams once again put on a show and displayed his offensive bag after finishing the quarterfinal showdown with 26 points and became TNT's top scorer.
The reigning PBA Rookie of the Year dropped 24 of his 26 points in just the first half and led the Tropang Giga to an early 70-42 lead entering the third quarter.
Despite scoring only two points in the second half, the Filipino-American gunner became more active in involving his teammates after Converge decided to double him every time he touched the leather.
The duo of Troy Rosario and RR Pogoy then benefited from Williams' hockey assists and combined for 34 points with both players scoring 18 and 16 points, respectively.
Converge attempted to mount a late rally in the last three minutes of the third quarter after Tyrus Hill and Mike DiGregorio got going with their offense but TNT responded with three crucial long bombs in the last 40 seconds of the third period to enter the final canto on a high note.
Tropang Giga continued their offensive assault in the fourth and proved to be too much for the FiberXers as their lead grew to as much as 33 points, 116-83.
Veteran point guard Jason Castro also contributed to the Tropang Giga's balanced attack and chipped in 15 points while the ever-reliable Kelly Williams added 10 points.
With the win, the Tropang Giga already punched a ticket to the final four and is currently waiting for the winner between the Magnolia Hotshots and the NLEX Road Warriors.