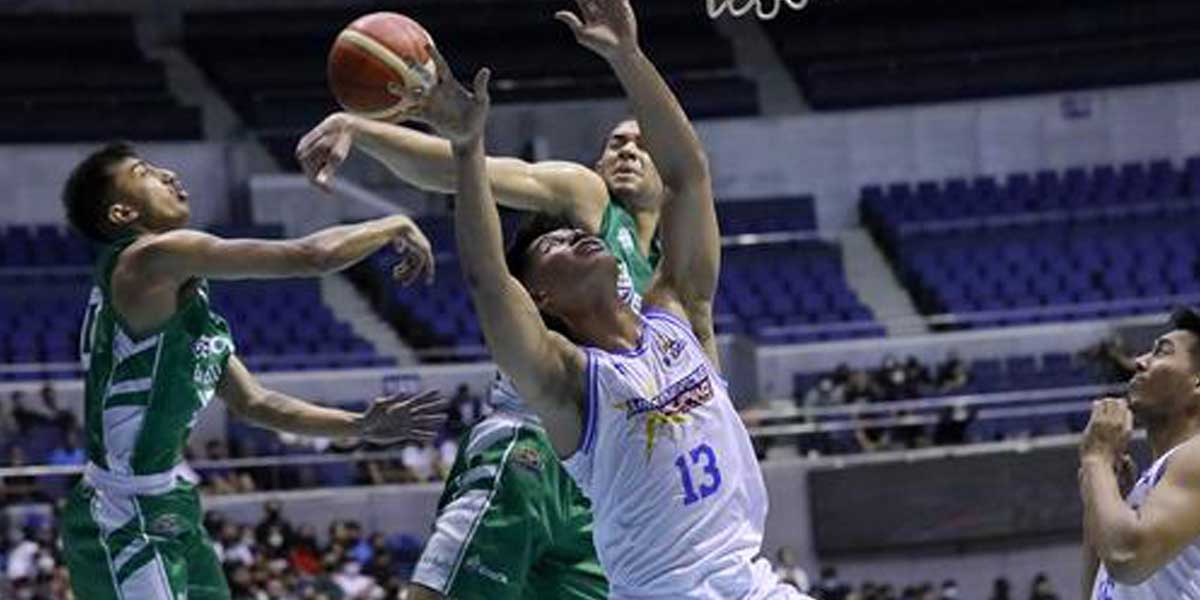 By Leobert Julian A. de la Peña
The EcoOil- De La Salle University Green Archers showed they had enough gas left in the tank after surviving the Marinerong Pilipino squad, 70-63, to force a deciding do-or-die Game 3 in the grand finals of the 2022 PBA D-League Aspirants' Cup.
Previously, Marinerong Pilipino nipped De La Salle in Game 1, 72-67, after newly-crowned Most Valuable Player (MVP) Juan Gomez de Liaño sank the clutch cold-blooded floater in the dying seconds of the game.
From the tip-off of Game 2, De La Salle had an entirely different approach to the game and made a concerted decision to attack the interior.
The duo of Michael Phillips and Schonny Winston did the damage early in the ball game and were just in the zone hitting their shots from the perimeter.
De La Salle quickly took a 10-point lead after the first quarter and continued their offensive onslaught courtesy of a waxing hot CJ Austria who got it going midway in the second quarter.
Despite Jollo Go's efficient shooting from the field, the Green Archers were always ready to respond and refused to give up the lead in the entire game.
"As I told the boys kanina, we don't have to pressure ourselves. This team is still a work in progress. We know why we're here, and it's because we want to be better," said Green Archers head coach Derrick Pumaren.
Marinerong Pilipino got close to within four points after a much-needed basket from the three-point area, 63-59, with 2:40 remaining in the game.
However, the young core of the Green Archers stayed composed and displayed poise under pressure led by Gilas Pilipinas standout Kevin Quiambao.
With 33 seconds remaining in the game and De La Salle looking to close out the game, Quiambao sank a clutch fade-away jump shot from the left elbow to extend their lead to six, 68-62.
Both teams will meet again on August 31, 2022, at the SMART Araneta Coliseum for the win-or-go-home Game 3.