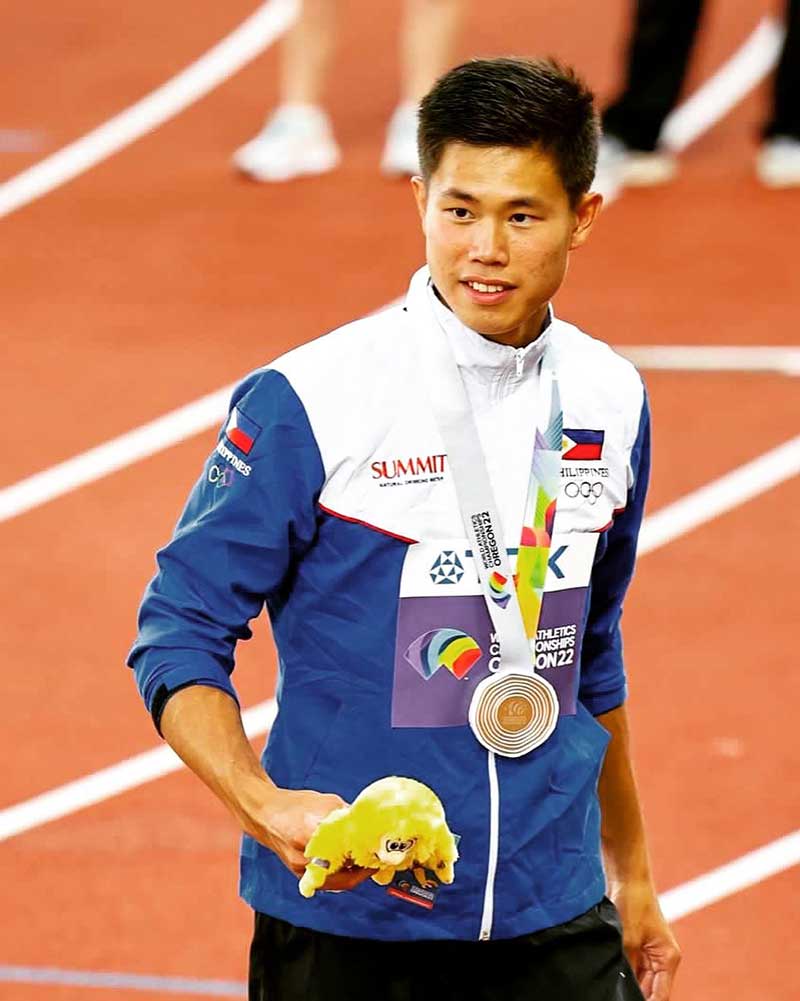 By Leobert Julian A. de la Peña
The Philippine Athletic Track and Field Association (PATAFA) formalized pole vaulting sensation EJ Obiena's return to the national team during a special board meeting held last Saturday.
During the meeting, the majority of the PATAFA board members agreed with the decision and already endorsed Obiena to the Philippine Sports Commission (PSC).
It was PATAFA Executive Vice President Willie Torres who announced the development with the approval of President Terry Capistrano.
Meanwhile, Obiena responded with a positive post on his Facebook account and thanked PATAFA and the PSC for the recent turn of events.
"I am very thankful to PATAFA leadership and PSC for reinstating me back to the national team," wrote Obiena on his Facebook wall.
With the development, Obiena is back representing the Philippines in all international events and is eligible to receive incentives to be given to the members of the PHL national pool.
PSC Executive Director Atty. Guillermo Iroy Jr. then explained that the decision will take effect immediately.
Obiena is currently on a roll in his recent streak of international pole vaulting outings after notching back-to-back podium finishes during the 2022 Silesia Diamond League in Poland and the 2022 World Athletics Championships in Oregon, USA.
"This was a long awaited and just decision; and one in the best interests of Philippine sport. It's also a decision that is congruent with the values and principles of the Olympic Spirit. Now, I look forward as I work tirelessly to bring more glory to our beloved Philippines!" continued Obiena.