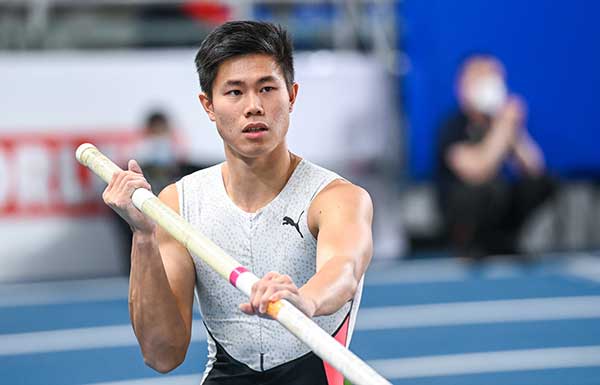 By Leobert Julian A. de la Peña
It seemed like the Philippine Athletics Track and Field Association (PATAFA) is not yet done with Filipino pole vaulter EJ Obiena.
After refusing to include the world-class athlete in their national team pool, PATAFA this time rejected Obiena's endorsement letter for his participation in the upcoming major international events.
Obiena is asking for PATAFA to endorse his participation in the 2022 World Indoor Championships in Serbia, the 2022 Southeast Asian Games in Hanoi, Vietnam, the World Championships in Oregon, and the 19th Asian Games in Hangzhou this September.
However, Obiena won't be getting his request as multiple sources bared that his letter was denied by PATAFA with the sign of its training director Renato Unso last March 1.
The issue regarding both camps already reached the Court of Arbitration for Sport (CAS) when PATAFA president Philip Juico filed a formal complaint against Obiena's fund liquidation issues.
Following the unfortunate sequence of events, the Philippine Olympic Committee (POC) through its president Abraham Tolentino once again announced his dismay over the PATAFA.
"Again, how many more gold medals or what more achievements EJ needs to get PATAFA's endorsement? He's the best in Asia and his numbers have been rising consistently, but still he's bound to be denied more medals for the country," shared Tolentino.
Technically, Obiena should be qualified to join all the said international competitions due to his two gold medal achievements in just two months when he topped the Orlen Cup and the Orlen Copernicus Cup.
"My 5.81m jump in my two title wins in the Orlen Cup and the Orlen Copernicus Cup, both in Poland, officially made the standard required for the 2022 World Indoor Athletics Championship and 2022 World Athletics Championship," stated in Obiena's letter to PATAFA.