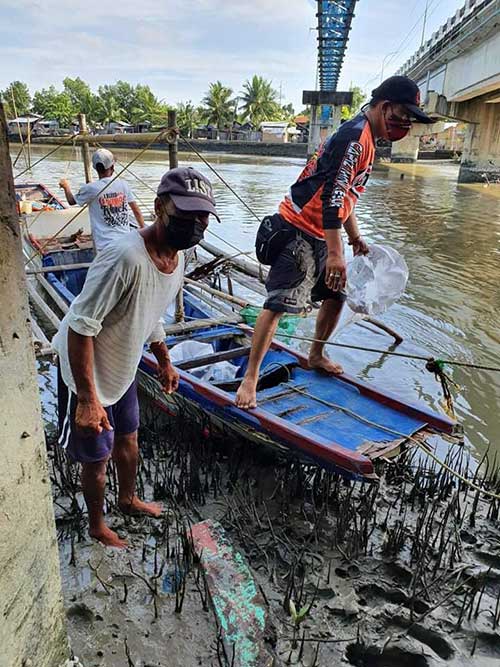 By Felipe V. Celino 
ROXAS City, Capiz – 15 sacks of garbage were collected by concerned sectors in a cleanup drive at the Panay River on September 12.
The Roxas City PNP, Capiz Bikers Association Club, Capiz Mini Bikers, members of the Philippine Army, Roxas City Airport Police and other volunteer groups together with Roxas City councilor Moreno "Moreng" Gonzaga conducted the cleanup drive.
The group also asked the people residing along the Panay River not to dump their garbage into the river.
Earlier, Gonzaga was dismayed by the indiscriminate dumping of garbage into the Panay River here.
Gonzaga said the trash were not from other areas but were dumped by nearby residents.
The garbage included a television picture tube, plastic wrappers, bottles, styrofoams, and diapers.
"Last year, nag panawagan kita nga indi mag haboy sang basura sa kasubaan particular sa Panay River pero ari madamo naman," Gonzaga said.