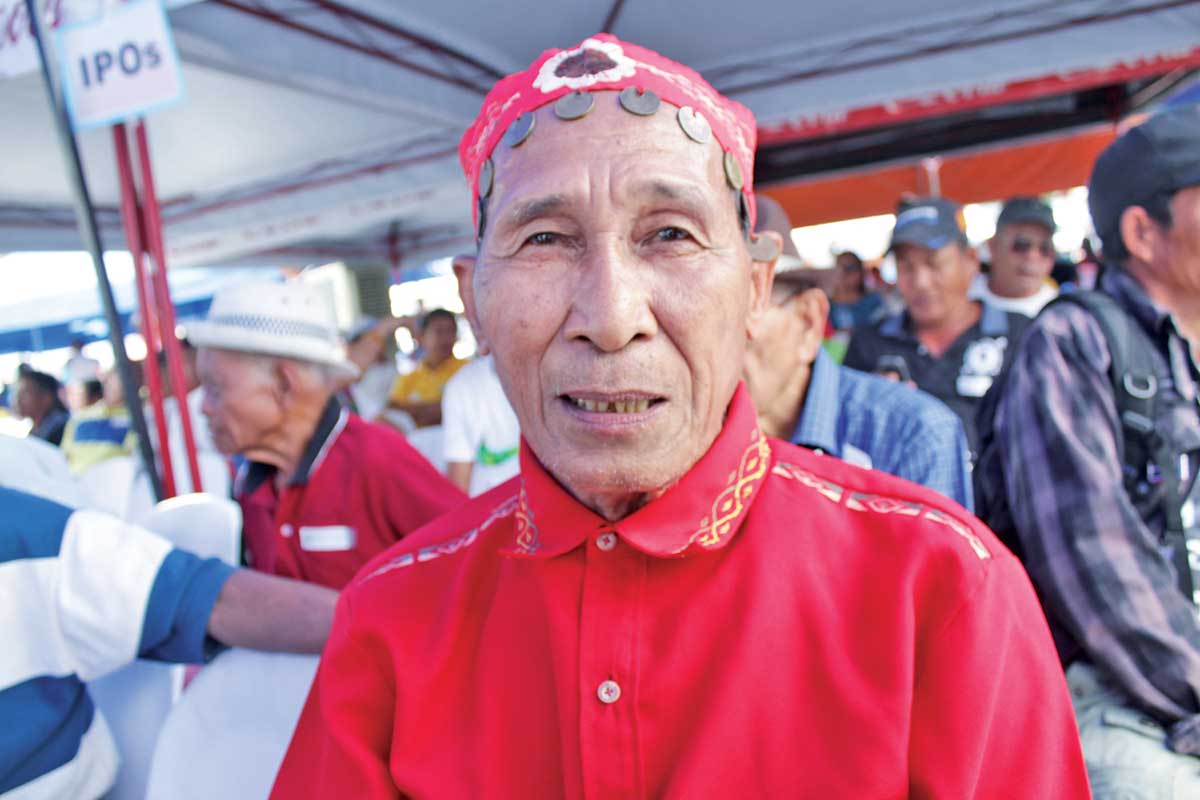 The Panay Bukidnon community in Brgy. Garangan, Calinog, Iloilo has lost one of their cultural bearers to Covid-19.
Leopoldo "Paino" Caballero also known as "Tay Polding" and one of the Panay Bukidnon elders passed away at age 79.
Relatives, institutions, civic groups, and the Ilonggo public took to social media to mourn the passing of a key cultural figure in the Visayas.
Caballero was a Sugidanun epic chanter who has been teaching Sugidanon epics to the younger Panay Bukidnun at the Garangan Balay Turun-an or School of Living Tradition.
In its official Facebook page, the National Museum Western Visayas described Caballero as an expert craftsperson and skillful in playing musical instruments. The Panay Bukidnon elder was also generous with his knowledge and would generously share it to scholars who visited the community.
"Tay Polding was also an expert craftsperson who fashioned indigenous weapons like bangkaw, taming or kalasag, and talibong (sanduko). He passionately played musical instruments like agong on every important occasion of the Panay Bukidnon community and other important cultural occasions or local festivals in Panay. He knew the ways of the babaylan traditions and documented it."
According to the National Museum Western Visayas, Caballero together with the other elders and culture bearers of the indigenous peoples (IP) of Central Panay has represented the Panay Bukidnun in negotiations and dialogues to ensure their rights and the future of the younger IPs are protected amid the building of mega-infrastructure projects in the town of Calinog.
The University of the Philippines Visayas (UPV) also sympathized with the passing of Polding who is the son of Preciosa 'Anggoran' Caballero, the first chanter of the Suguidanon Epics project which was initiated by UP Visayas.
"The death of Leopoldo Caballero has left a void in the Panay Bukidnon Community which can never be replaced. We thank him for his contribution to Panay culture and his inspiration to the cultural workers, researchers, IP advocates, and Panay Bukidnon youth," the institution said in its official Facebook page.
From August 27 to 31, the Rural Health Unit of Calinog reported six Covid-19 deaths all involving senior citizens. This brings the total number of Covid-19 fatalities in the town to 16.
Meanwhile, the town is also monitoring 84 active cases. (ERS)