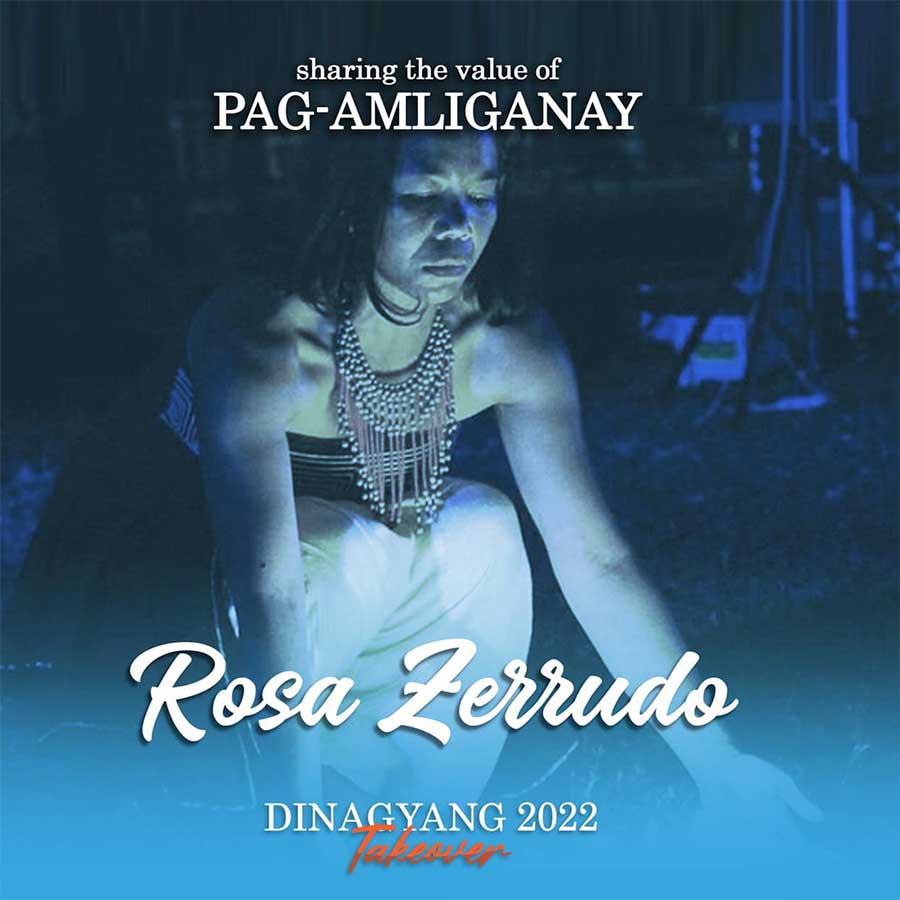 Rosa Zerrudo ( Lin-ay Ondonesa Salamat Maladaw ) is a social artist known for her works with women deprived of liberty. She's also the artist behind the Inday Dolls, handmade one-of-a-kind dolls that tell the stories of women inmates of the Iloilo City District Jail.
She shares her views on Pag-amliganay (Nurturing)
Ako si Rosa Zerrudo and this is my Dinagyang Takeover.
As a social artist, I choose to respond to vulnerable populations such as women and children and collaborate with women artists behind bars in Iloilo City in particular.  With my background in psychology and community-engaged art practice, I have been blessed to work with various communities using a multi-disciplinary process that served as an actual learning process in the ground.
The communities I worked with have taught me so much more than what I learned in school.
Playing the role of an artist is one of the most enriching processes and creative journeys which requires humility, compassion, resilience, and adaptability.
The actual hard skills are necessary for post-disaster psychosocial intervention, however the most important is inner-architecture rebuild with soft skills by creating a safe loving space.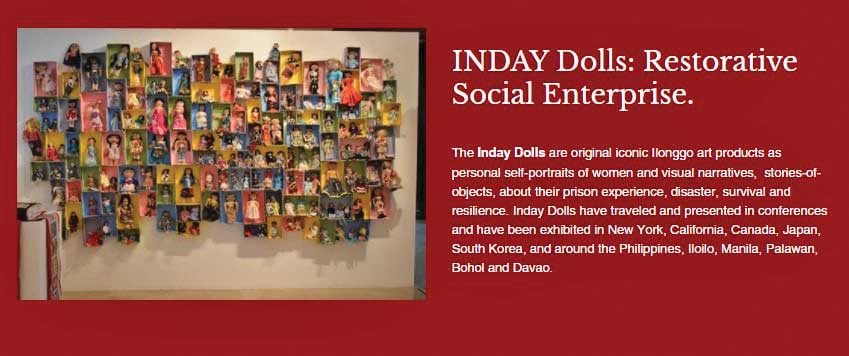 Each person has an inner journey, and I find strength in engaging with meaningful work to serve others as  my spiritual purpose.  Art can transcend pain and trauma through expressive arts process.  For each one is an artist, each one has the capacity to express their inner universe and manifest the infinite possiblity of a human being.
Ang aton kabuhi daw isa lamang ka bulak, kabay nga magtubo ako kon diin ako gin tanum.  Ang mga mga katawhan diri sa Pilipinas naghatag sa akon sang nagkalainlain nga inspirasyon, kusog, kaluoy kag kusog, tungod sang kalisud nabatyagan ko nga mas dali malabawan ang kasakit sang kaugalingon kon unahon mo bulig ang iban.  Mas naga dalum pa gid ang kalipay kag dali nga naga-ayo ang mga pilas sa dughan kon  mangibabaw ang kaal-wan, pagpalangga, pagsalig kag paghangop.
Mas ginpili ko nga makabulig sa akon makaya, ukon mag paambit sang kaayo pinaagi sa dihon kag proseso nga mas makapalipay sa iban.