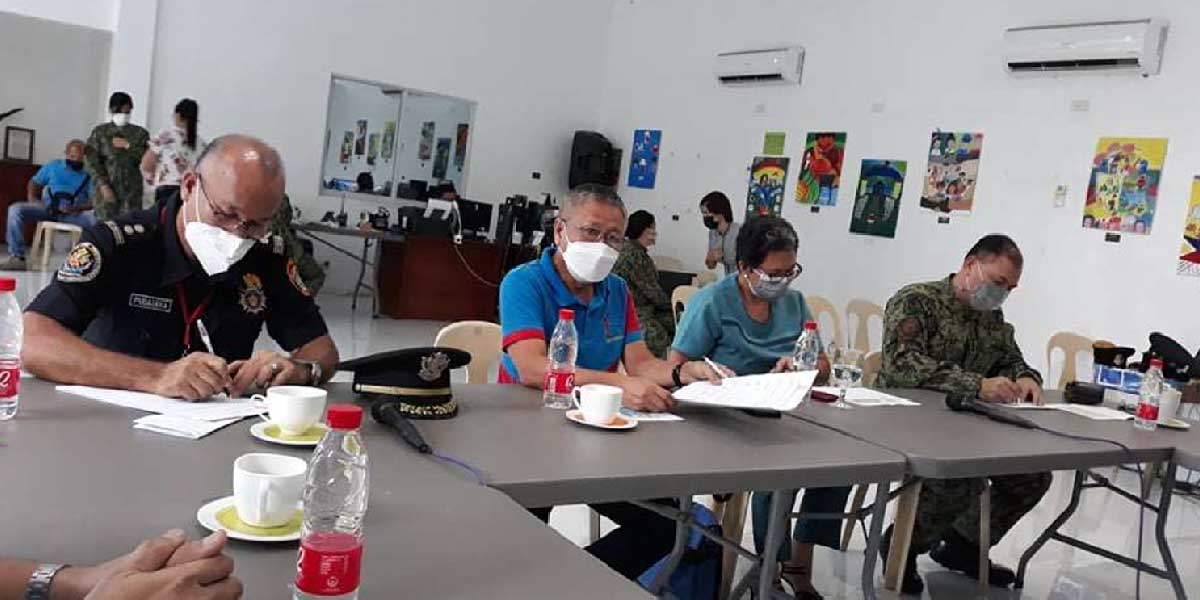 SAN JOSE, Antique – Attached agencies of the Department of Interior and Local Government (DILG) and the Antique Electric Cooperative, Inc (ANTECO) signed a Memorandum of Understanding (MOU) on June 07, 2021 at the Antique Police Provincial Office in order to ensure public safety and continued delivery of electric services in the province.
The signatories were DILG Antique Provincial Director Cherryl Tacda, Philippine National Police Provincial Director Roy Parena, Provincial Fire Marshal Randy Pudadera, and ANTECO General Manager Ludovico Lim.
Provincial Fire Marshal Pudadera said that signing the MOU made it easier for the four agencies to coordinate, especially in programs like road clearing. He also requested ANTECO to dispatch trouble shooters whenever their personnel hear fire trucks, as having active power lines delayed BFP response due to the risk of electrocution.
ANTECO general manager Lim said that he had been advocating for a system in which easy coordination between the electric cooperative and local authorities would be easier, and the MOU is the perfect answer.
"When the Anti-Electric Pilferage Act was implemented, we had to request for police assistance when we had to make inspections" Lim said. "During fire calamities, we have given instruction to our personnel to follow fire trucks on their way to the area, so that we could interrupt power immediately if needed."
Lim added that ANTECO has already complied with the relocation of electrical posts in relation to road clearing. He suggested, however, that the group would be further enriched by the presence of telecommunications companies and the Department of Public Works and Highways (DPWH), as there are clearing issues that could be addressed by both stakeholders.
Parena assured the Bureau of Fire Protection that they may coordinate with local police at any time during fire incidents so that public safety and order would be maintained.
Tacda noted that the Provincial Management Coordinating Committee, which includes the BFP and PNP as members, will still have plenty of opportunities to work together. She cited that the DILG is currently preparing for the implementation of the Safety Seal for LGUs, but that this would be discussed in another meeting.
Meanwhile, the signatories would soon meet as a Technical Working Group to plan activities in consonance with the MOU.