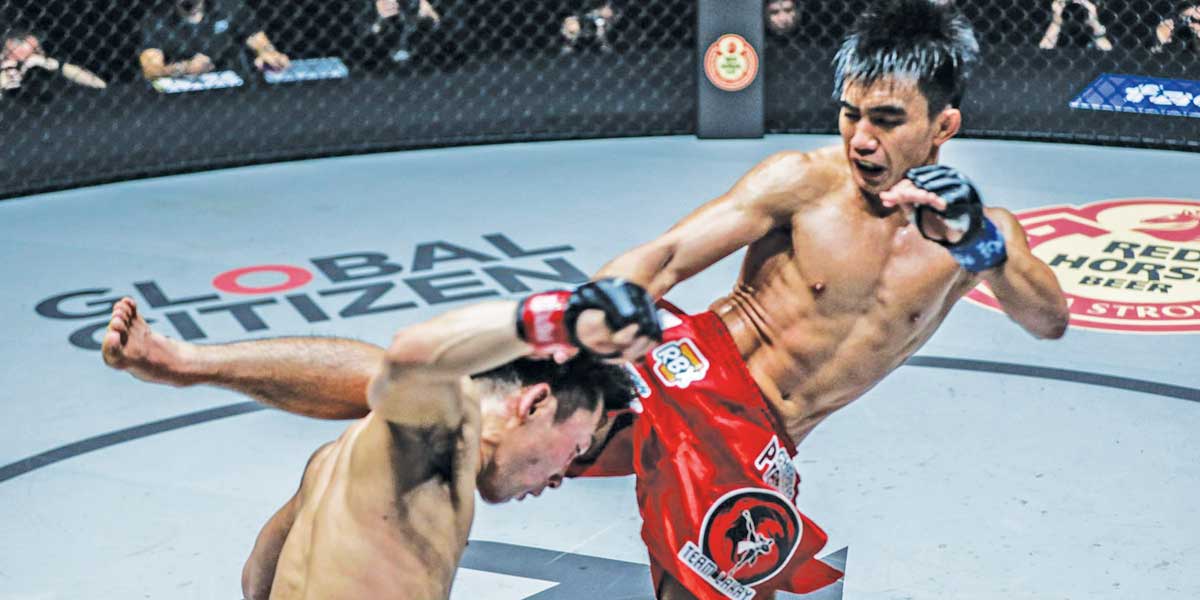 By Leobert Julian A. de la Peña
Filipino mixed martial arts champion Joshua Pacio will finally return in ONE Fighting Championship and will go up against one of the toughest challenges he will face in defending his ONE strawweight title.
Facing a familiar opponent in Yosuke Saruta, Pacio will seek to settle the score and break the tie in their head-to-head matchup in a highly-anticipated clash of styles.
Pacio lost to Saruta two years ago after suffering a split decision loss but three months later, the Filipino would strike back and tie their exciting saga at one win apiece.
Pacio's win featured one of his most vicious KO's in his career after placing a well-timed knee strike that knocked out the Japanese in the fourth round.
After the Saruta win, Pacio went on to defend his championship belt against Ilonggo Rene Catalan and Alex Silva but was forced to halt his magnificent run when the COVID-19 pandemic wreaked havoc across nations.
"Right now I think the number one contender is Yosuke Saruta. We've had two fights so far, with one victory each, so I feel there is some unfinished business there," said Pacio.
Known for his mastery of the Brazilian Jiu-Jitsu fighting style, Pacio will again try to crack the slippery Saruta and hopes for another successful title defense despite one year of hiatus.