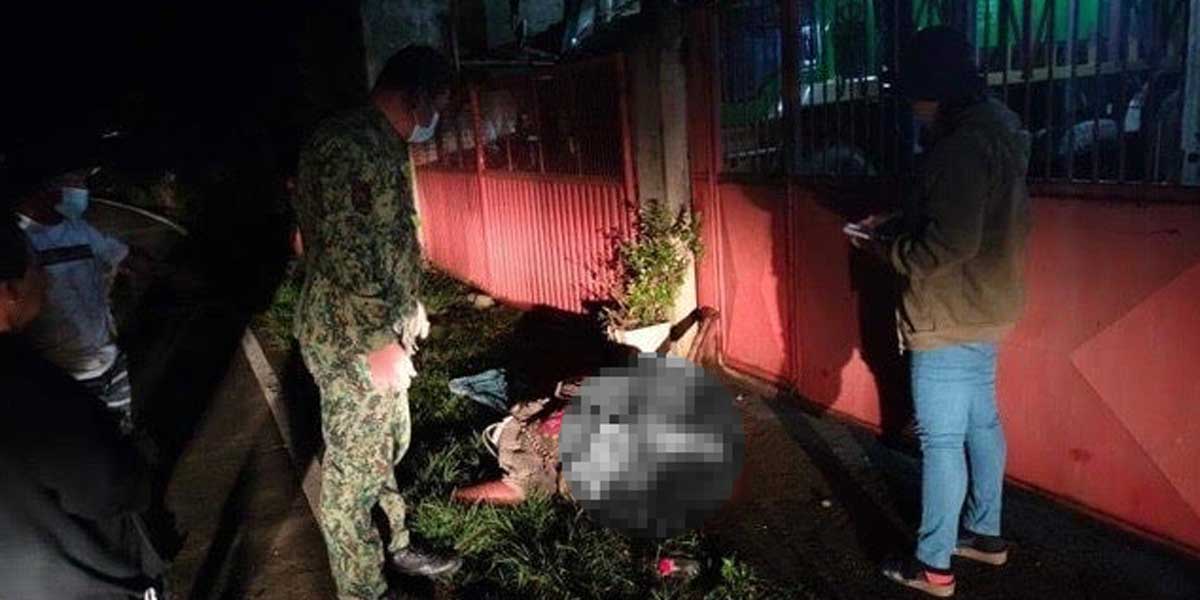 By Glazyl Y. Masculino
BACOLOD City – A father shot his son to death out of defense when the latter went berserk in front of their house at Barangay Pandanon Silos, Murcia, Negros Occidental last Wednesday.
The names of the 41-year-old victim and the 63-year-old suspect were withheld.
Police Captain Jerald Muya, town police chief, said the victim, who was reportedly armed with a bolo, went to his family's house and went berserk, prompting his father to pacify him.
But the victim allegedly became aggressive and attempted to hack his father.
Fortunately, the father avoided the attack. He then drew his .357-caliber revolver and shot his son in the head.
"Daw depensa guro bala kay ga maoy ang bata niya, galing kay close range pagtiro," Muya said.
Muya said the victim was scheduled to be placed in a mental hospital in October 2021.
His family provided him a separate house because of his behavior, Muya said, adding that police had responded to some reports of his unruly behavior in the area.
"Wala man daw na siya gatinir sa iya balay, kis-a ara da siya, kis-a wala man," Muya said.
Muya said it was the first time that the victim brought a bladed weapon when he went to their house, adding that he tried to climb the fence to enter their residence.
The father surrendered to the police along with the firearm he used through the barangay officials.
Muya said they are waiting for the decision of the family on the filing of case.