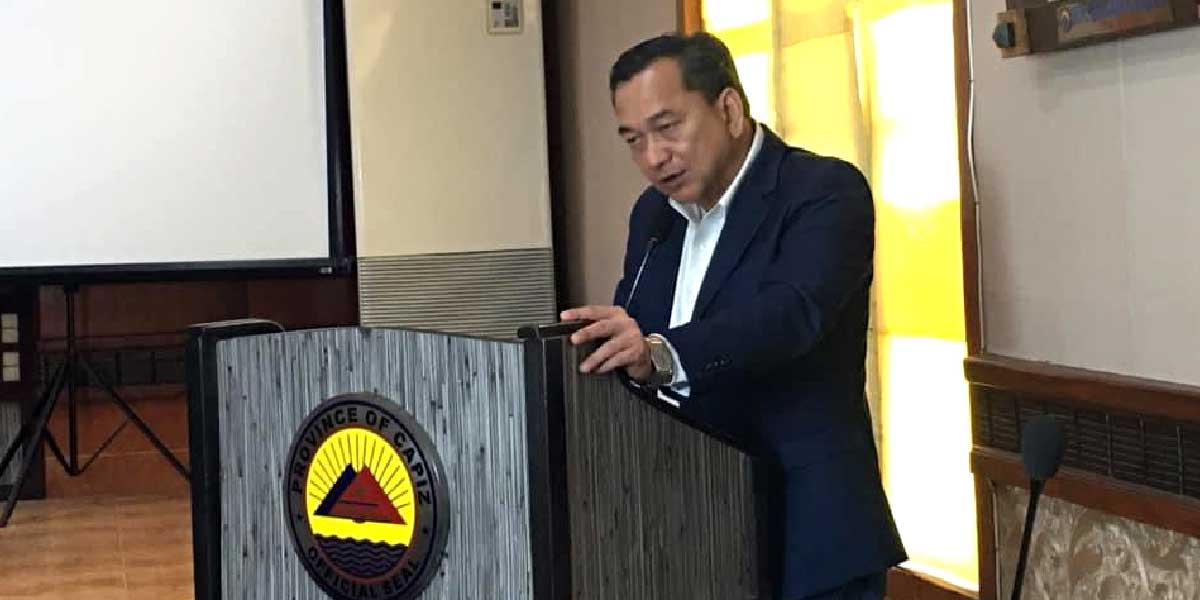 By Felipe V. Celino 
ROXAS CITY, Capiz – The Sangguniang Panlalawigan of Capiz on Tuesday did not act on the P79 million requested by Capiz Gov. Esteban Evan Contreras for the province's COVID-19 response fund.
The supplemental appropriation is for various services and facilities of provincial capitol departments, according to Contreras in an August 3, 2021 letter to the SP.
"Considering the urgency of the matter, it is hereby requested that the same be acted upon as soon as possible," he added.
Part of the funds was meant for medicines, additional beds, general and professional services, among others of the Roxas Memorial Provincial Hospital, Bailan District Hospital, and Mambusao District Hospital.
The budget also includes allocations for the Provincial Health Office, Provincial Governor's Office-Equipment Pool Division, Provincial Engineer's Office-Administrative Division, and the Office of the Governor-Capiz Rehabilitation Center.
As of August 9, Capiz logged 729 active cases.
Recently, the province also recorded two cases of the more infectious Delta variant of COVID-19. However, these two cases already recovered.
'HOSTAGE' 
In a privilege speech, Board Member Jonathan Besa, committee on appropriations chair, reacted to accusations of Provincial Administrator Edwin Chinel Monares that the supplemental budget request was "held hostage" by the SP to the detriment of more than 800,000 Capiceños.
Besa said he is wondering why the governor certified the budget request as "urgent".
The funds for the supplemental budget will be drawn from the following sources:
2019 Surplus – P21,820,534.00
2021 Savings on Procurement of Goods and Services – P8,235,243
Personal Services Savings from January-February 2021 – P6,294,590
202 Gender and Development Fund – P2,756,362
COVID respond funds- P40,000,000.
Besa questioned why the P2.7-million budget for the 2021 Gender and Development Fund was never used for its purpose.
He also questioned the realignment of P40 million Covid response funds and why it was not used to buy vaccines.
He also questioned the P10,030,380 requested by the Provincial Health Office to buy a CCTV camera and generator and the budgets of the Provincial Engineer Office (PEO)-Equipment Pool Division for roofing, Capiz Rehabilitation Center(CRC) for food, and PEO-Administrative Division for fuel and lubricants.
Besa said that the items are not part of the COVID-19 response.
The request will be tackled the provincial board's committee hearing on August 16.