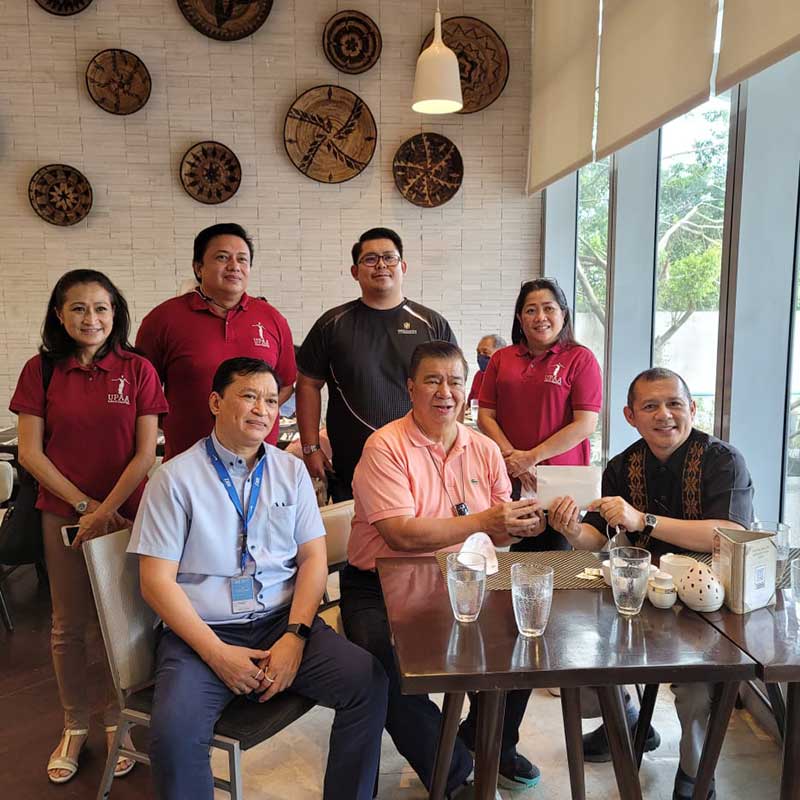 The University of the Philippines in the Visayas is aiming to raise P75 million for key projects that will mark the state university's 75th year of presence in Iloilo in July 2022.
UPV Chancellor Clement Camposano said the money will be pooled under the Handumanan Fund.
Handumanan is the Hiligaynon equivalent of memento.
Retired Supreme Court Justice Francis Jardeleza, who graduated from UP High School-Iloilo in 1965 and earned his Political Science degree from UP Iloilo City in 1969, leads the Handumanan fundraising efforts.
Camposano said the fund will be used for projects that will make its Iloilo City campus as the Heritage Hub and the Miagao campus as Biodiversity Hub.
One project he has in mind is to replace the current walls of the city campus into a grill fence so that the public can see the heritage buildings inside the campus.
The Miagao campus, which is home to UPV's flagship College of Fisheries and Ocean Sciences, is 1,200 hectares of gently sloping hills that is bound by the sea, thus a perfect hub for biodiversity.
To kickstart the fundraising, another alumnus of UP Iloilo (Class of 1961), Senator Franklin Drilon handed over a check for P225,000 to Camposano and representatives of the UP Alumni Association (UPAA) in Iloilo.
The donors of the fund were Drilon and businessman Alfonso Tan and his wife Helen.
Also in attendance were UPAA representatives headed by UPAA-Iloilo President John Cañonero, Office of Alumni Relations Director Rey Gonzales, and Francis Allan Angelo of Daily Guardian.
On the sideline of the simple turnover at Richmonde Hotel in Mandurriao district, Drilon emphasized the significance of preserving historical structures in the University such as the Old Highschool Building, the Woman's Club Building, and the UPV Main Building.
Chancellor Camposano said the donation will go a long way in kickstarting their activities and projects.
Camposano said Drilon was instrumental for the university's ongoing Handumanan Project which, among others, involves the renovation of the Old High School Building (currently occupied by the Health Services Unit) and the Woman's Club Building (currently occupied by the Office of Student Affairs).
The Class of 1965 of the UP Iloilo College donated P300,000 as seed money for the preservation of the two buildings which will be done in line with the Land Use Development and Infrastructure Plan (LUDIP) of UP Visayas being handled by the Office of the Vice-Chancellor for Planning and Development (OVCPD).
The UP Visayas Foundation, Inc. (UPVFI) will manage the funds on behalf of Class '65.
The repair of these structures was regularly conducted, but structural rehabilitation and historical documentation of these buildings have yet to be completed.
Preservation through adaptive use is one of the most cost-effective ways being thought of especially on the exterior of the building as it holds historical and aesthetic value while allowing spaces for new uses.
The university invites the entire UPV Community to participate in this year's celebration, and to explore avenues for cooperation for the benefit of UPV and the larger community. (FAA with reports from UPV Office of Alumni Relations and UPV Information and Publication Office)