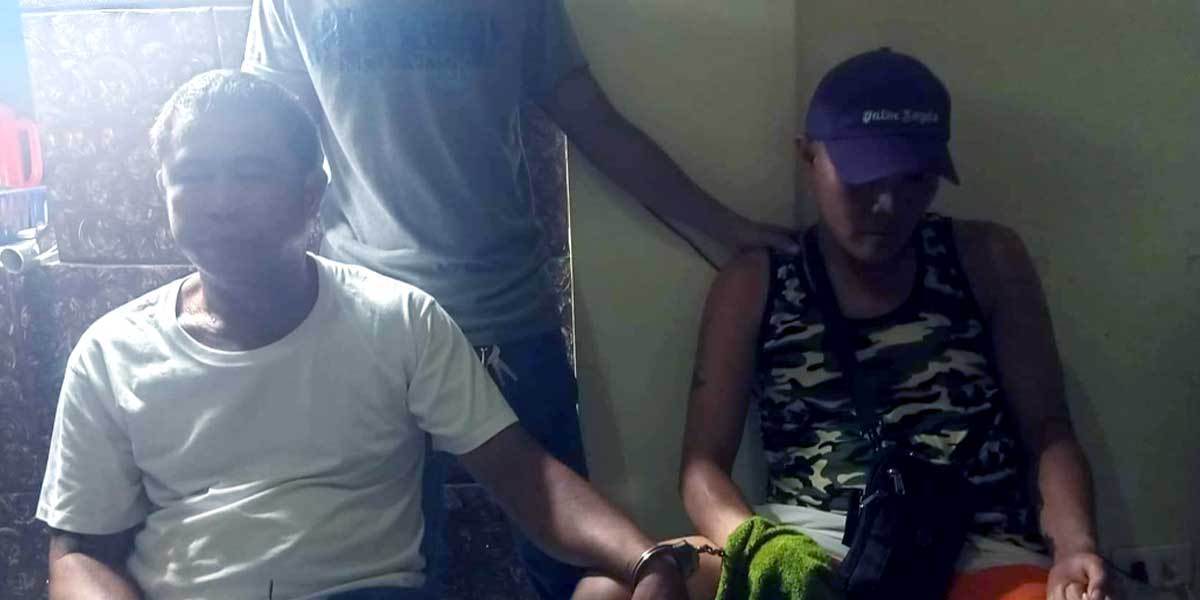 By Jennifer P. Rendon
Around P360,000 worth of illegal drugs were seized in police anti-illegal drug operations in Capiz and Guimaras provinces.
Police arrested the following persons:
-Manuel Bason, 49, a native of Panitan, Capiz but temporarily residing at Barangay Dayao, Roxas City, Capiz;
Ernie Arcangeles, 44, a resident of Barangay Tanque, Roxas City; and
-Eugene Dollete, 43, a resident of Barangay West Timawa, Molo, Iloilo City.
Bason and Arcangeles were arrested in a buy-bust operation 6:42 p.m. of August 17 at Dayao village, Roxas City.
Recovered from the suspects were 13 sachets of suspected shabu, P1000 marked money, and several non-drug items.
The seized shabu weighed around 30 grams and was valued at P204,000.
Meanwhile, Dollete was arrested 11:23 a.m. on August 18 at Barangay Constancia Proper, San Lorenzo, Guimaras.
Members of the San Lorenzo Municipal Station, together with the Guimaras Provincial Drug Enforcement Unit, arrested the suspect after selling a sachet of suspected shabu for P6,800.
Dollete yielded five sachets of suspected shabu, the buy-bust money, a sling bag, and a cigarette stick.
Police said the seized drugs weighed around 23.43 grams and was valued at P159,324.
The suspects are now detained and will be charged with violation of Republic Act 9165 (Comprehensive Dangerous Drugs Act of 2002).