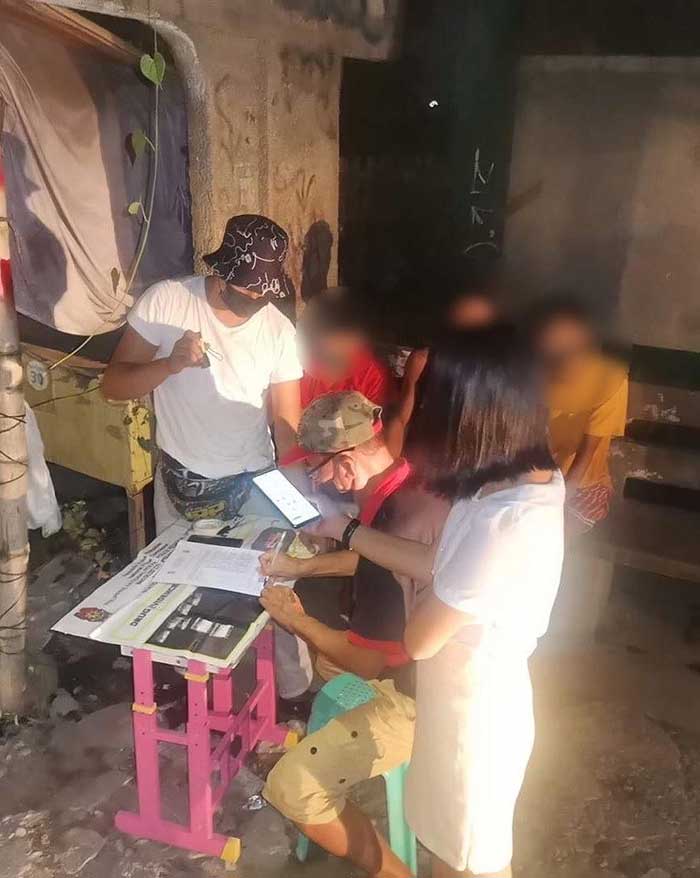 By Glazyl Y. Masculino
BACOLOD City – Four persons were arrested after police seized from them P306,000 worth of suspected shabu in separate police operations here and in Negros Occidental last Wednesday.
In La Carlota City, police applied a search warrant against Kene Mañoso, 41, of Barangay La Granja, for illegal possession of firearms and ammunition.
Police Lieutenant Colonel Lowell Garinganao, La Carlota City police chief, said they received information from the intelligence community that Mañoso was allegedly involved in gun-running activities and illegal drugs in the said village.
Garinganao said that Mañoso is a cock breeder, who allegedly gets his drug supply from Bacolod.
Police recovered from him a .45-caliber pistol, 16 pieces of ammunition, two magazines of the said caliber, 30 grams of suspected shabu worth P204,000, a weighing scale, and some drug paraphernalia.
Meanwhile, personnel of Police Station 8 also arrested three persons in a buy-bust operation at Zone 3 Calong-Calong, Barangay Singcang-Airport here.
Police Major Joery Puerto, station commander, identified the subject as Ronel Billena, 26, while his companions were identified as Roy Martonia, 23, and Ludovico Ollosa, 22, all residents of Barangay Tangub here.
Confiscated from them were 15 grams of suspected shabu worth P102,000, and the P500 marked money.
Puerto said the three young men were included in the drugs watchlist of the barangay.
In fact, he said they received information two weeks ago that Billena was allegedly involved in the illegal drug trade, prompting them to conduct validation and later launched an operation.
Puerto said they are considered street-level individuals.
Puerto said they also received information from some residents that Ollosa was an alleged noted thief in the village, but he has no record with the police. "Basi ang mga complainants wala naman lang bala gapa blotter," he added.
He said that Billena will be facing charges for the sale of dangerous drugs, while the two others will be charged for illegal possession of dangerous drugs.