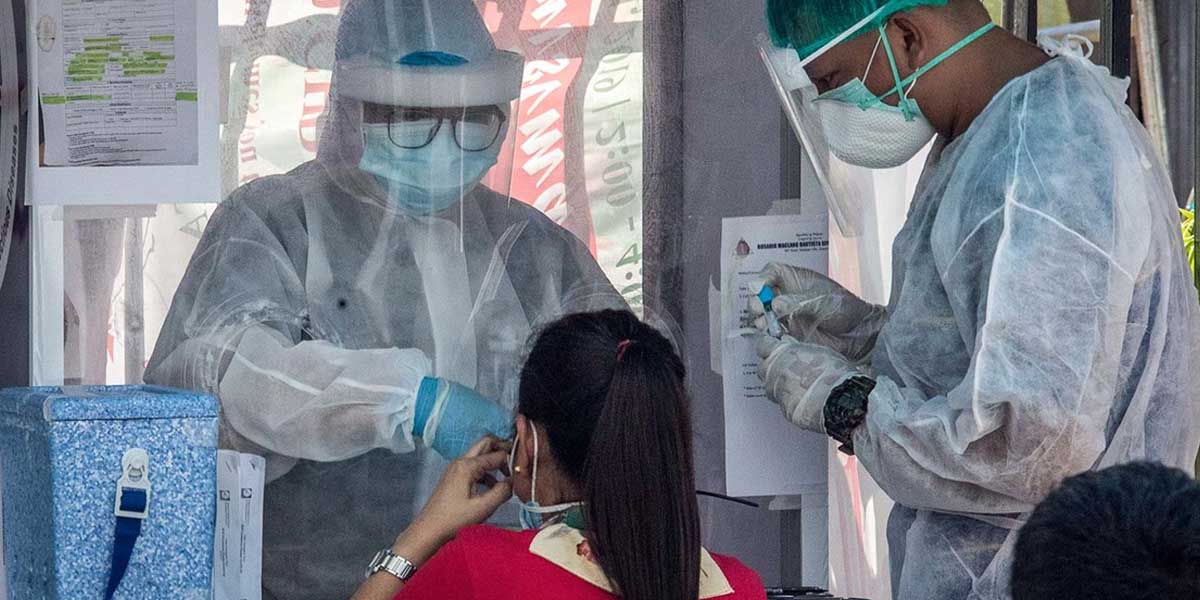 If government really intends to extend the grant of Special Risk Allowance (SRA) and COVID-19 Active Duty Hazard Pay (AHDP) to health workers next year, it should send to Congress a "budget errata" specifying the required amounts that will have to be included in the 2022 national budget, Senator Joel Villanueva said.
"Kung seryoso po ang ating gobyerno sa pagbibigay ng SRA and AHDP para sa ating mga healthcare workers, ang gagawin lang naman ng DBM at DOH ay magpadala ng budget errata sa Senado at sa House of Representatives," Villanueva said.
"Hindi na po kailangan magpatumpik-tumpik pa. Kung may problema, ipadala na po agad ang solusyon," he said.
The budget errata, he explained, is a document transmitting corrections to the proposed national budget after it has been submitted by Malacañang to both houses of Congress.
If no document is forthcoming, then it becomes "clear as day" that the executive branch "is pulling the plug" on the extra pay given to medical frontliners for risky duty.
Villanueva would prefer waiting for the DBM-DOH request "because the best way to appropriate funds is always through executive-legislative cooperation."
"They would also know the exact amount required. They are in possession of the facts," he said.
While Health Secretary Francisco Duque III has told House members that DOH would need P50.4 billion to fund the SRA, AHDP and other pandemic duty allowances for the entire 2022, Villanueva said this appears to be in the "high end of the estimate."
"Halimbawa, kung 120,000 private and public health workers at P16,000 a month, which is double the P8,000 for the combined SRA and AHDP at present, ang kailangan po ay P23 billion a year, o kalahati ng estimate ni Secretary Duque," he said.
Villanueva has earlier called for the doubling of the AHDP and the SRA, to P6,000 and P10,000 a month, respectively.
But if DBM and DOH send no budget errata, then the Senate should "unilaterally remedy" their refusal, he said
He referred to the 2022 national budget being heard in Congress as "but one of three tracks" through which the SRA and the AHDP can be funded.
It can also be done through the Bayanihan III bill, in which the allowances join other programs to combat the pandemic or through a "stand-alone bill" dealing with the subject of allowances only, Villanueva said.
Regardless of the approach, it should have the support of Malacañang, considering its power to veto items Congress has proposed in the budget bill, he said.
"One thing that should be impressed upon them is that the virus will still be with us next year. If that is a certainty, then so must the allowances of brave frontliners who will be fighting it," Villanueva said.