By Glazyl Y. Masculino
BACOLOD City – The Philippine Drug Enforcement Agency (PDEA)- Negros Occidental intercepted about three kilos of suspected shabu worth P20.4 million from two persons at the Bacolod Real Estate Development Corp. (Bredco) port here yesterday, Jan 24, 2022.
Arrested were Aslanie Usman and Jalanie Ambulo, who are natives of Marawi City but temporarily residing here, according to Agent Bamboo, PDEA team leader.
Bamboo said the K9 team was conducting random paneling on vehicles on board a Roll on-Roll off (Roro) vessel from Dumangas port in Iloilo province, when the drug sniffing dog detected the contraband inside a Toyota Corolla Altis.
Upon searching, PDEA recovered the illegal drugs sealed in a Chinese tea bag packaging and placed inside the car's compartment.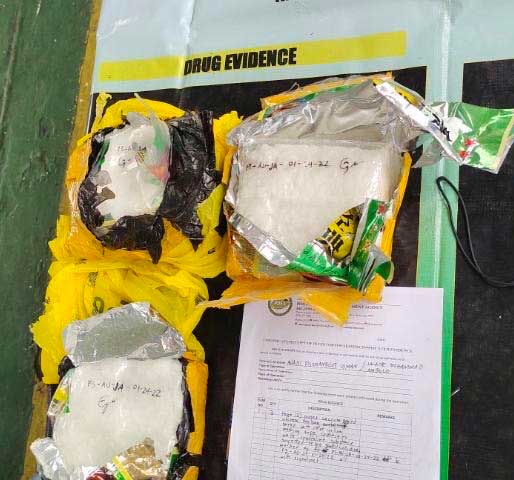 Bamboo said they have not determined yet the source of the contraband, but they believed it came from outside Western Visayas.
Bamboo said they are also investigating where the items would be distributed.
Bamboo said the arrested persons were considered high value individuals because of the huge volume of illegal drugs. PDEA also considered the seizure as a high impact operation.
He said the suspects denied the said allegations and only gave limited information to the authorities.
He said they are still checking the background of the suspects, who will be charged for illegal possession of dangerous drugs.
The suspects have yet to be reached for comment.