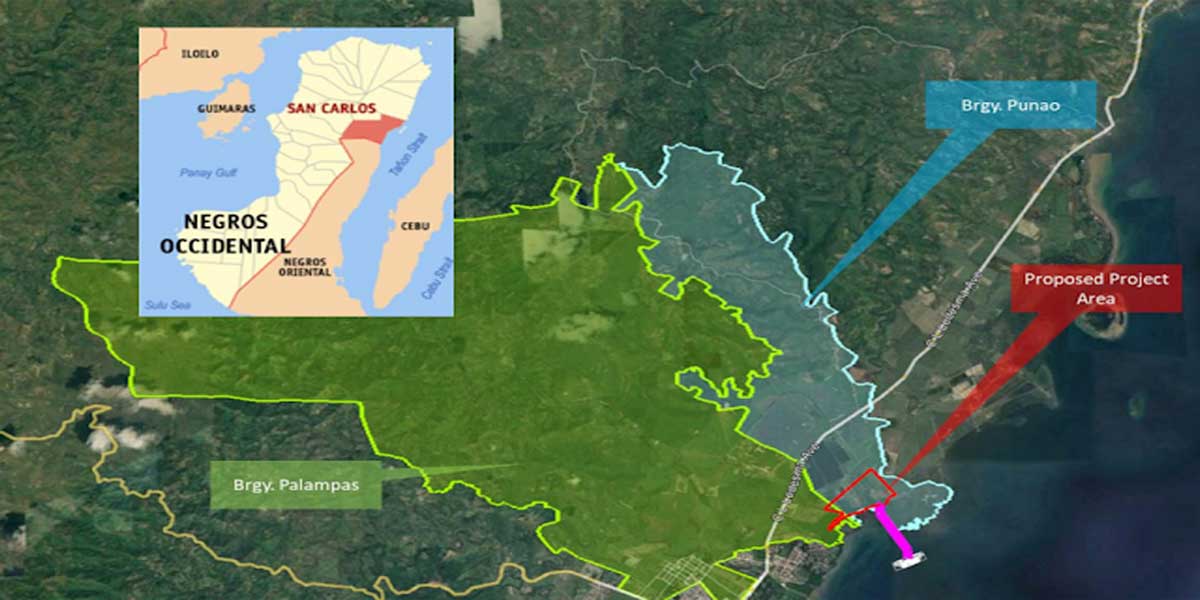 By Dolly Yasa
BACOLOD City – Provincial Consultant Alfredo "Albee" Benitez bared plans of San Miguel Corp to put up a 300-megawatt Liquefied Natural Gas (LNG) power plant worth P18.5 billion.
Benitez told reporters here that "if we can position the province of Negros Occidental and Bacolod City to be completely Green Power, we will be the first of its kind."
But he said that base load is a problem with solar farms.
The earlier plan of SMC to put up a coal-fired power plant in San Carlos City did not push through due to mounting opposition from environmentalists and the late Gov. Alfredo Marañon III.
Benitez stressed the need to have a base load to ensure stable power supply.
Benitez said the plans of SMC to put up a 300-MW LNG power plant will complement solar farms in the province.
He said that "once this is realized we will have a sufficient power in Negros Occidental."
Benitez also said that although LNG comes from natural gas, it could make us the first province that is completely dependent on renewable energy.
Benitez further said that processing of pre-feasibility study and environmental compliance certificate (ECC) application is now ongoing.
SMC's Reliance Energy Development Inc. (REDI) is proposing a 4×75-MW LNG Combined Cycle Power Plant at the San Carlos City Ecozone in Negros Occidental.
The proposed project will be constructed inside the 49-hectare property leased from Grand Planters International Inc.
REDI is targeting to start the construction of the project in the third quarter of 2023, with completion eyed in the third quarter of 2024.