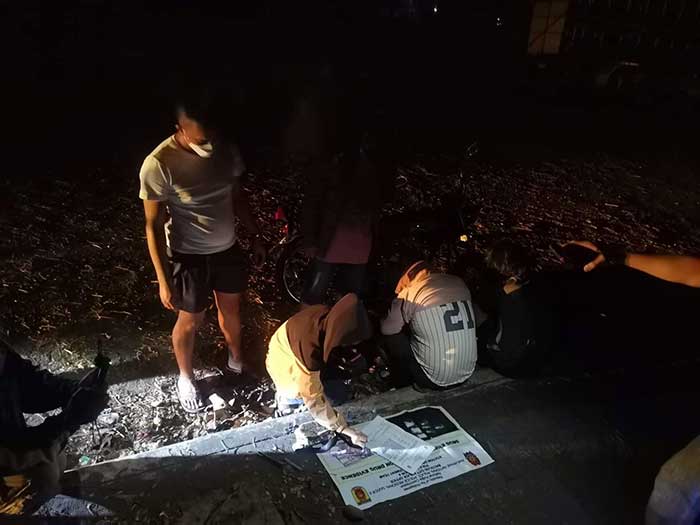 By Glazyl Y. Masculino
BACOLOD City – Two persons were arrested for allegedly possessing 20 grams of suspected shabu worth P136,000 during a buy-bust at Purok Santa Antonia, Barangay Pahanocoy here last Monday.
Police identified the subject as Bryalle Robert Togle, 32, of Barangay Mansilingan here; and his companion Kurt Oku, 30, of Barangay Taculing here.
Police Major Joery Puerto, head of Police Station 8, said that Togle and Oku allegedly met a police asset in a transaction at Barangay Pahanocoy.
Puerto said that Togle is a newly identified peddler, while Oku is a street level individual.
Puerto said that Oku was previously arrested for a drug offense in Butuan City, but was able to post bail, and moved here in his grandmother's house in 2018.
Puerto said the two alleged drug suspects revealed to the police that they have a contact inside a jail regarding their alleged illegal drug transaction.
Other drug suspects who were arrested by Police Station 8 personnel early this month also made the same allegation.
Puerto said Togle and Oku allegedly distribute the contraband within the city.
Both suspects have yet to be reached for comment. They will be facing drug charges.