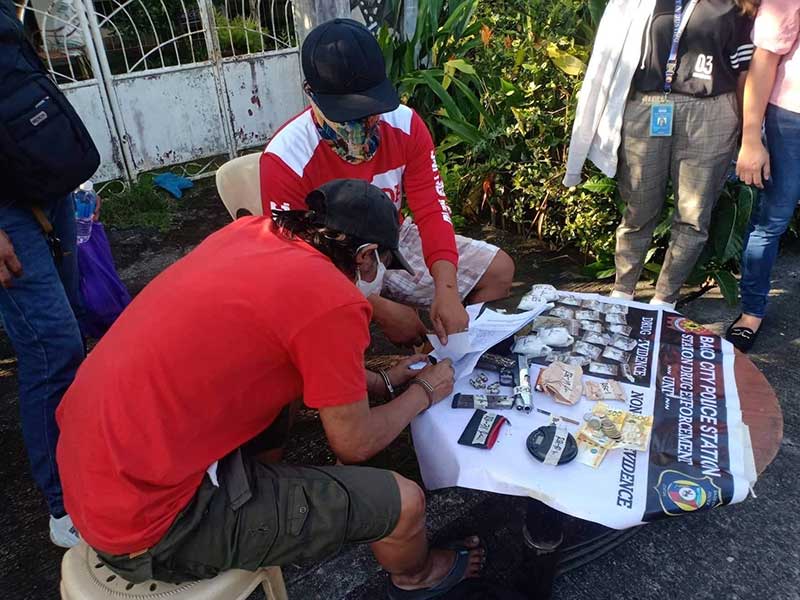 By Glazyl Y. Masculino
BACOLOD City – After almost two months of monitoring, a resident of Bacolod was busted with P1,870,600 worth of illegal drugs at Purok Bilaho, Barangay Poblacion, Bago City, Negros Occidental last Thursday.
Police identified the subject as Rex Quilong Quilong, 42, of Barangay 35 here.
Police Captain Renante Salgado, deputy chief of Bago City Police Station, said that Quilong Quilong fled to Bago City and rented a house there following the arrest of his brother in a buy-bust operation here last March.
"Siguro nagpabugnaw siya, kay during the arrest of his brother, wala ni siya, diri siya (sa Bago) nagkadto," Salgado added.
Quilong Quilong is considered a high value individual since more than 50 grams of illegal drugs were recovered from him, according to Salgado, adding that the subject's source of illegal drugs was reportedly here.
Salgado said that Quilong Quilong would reportedly repack the suspected shabu.
Salgado also said that Quilong Quilong told them that he was allegedly using marijuana. "Iverify ta pa na kung tuod man gid iya claim," he added.
Police confiscated from Quilong Quilong 275 grams of suspected shabu worth P1,870,000, five grams of suspected marijuana worth P600, the P500 marked money, lighter, digital weighing scale, and P2,553.
Also recovered from him were a .45-caliber pistol, and five live ammunitions of the said loose firearm.
Salgado said that Quilong Quilong will be charged for violations of Republic Act (RA) 9165 or Comprehensive Dangerous Drugs Act of 2002 and RA 10591 or Comprehensive Firearms and Ammunition Law.
Meanwhile, Police Colonel Leo Pamittan, acting director of Negros Occidental Police Provincial Office (Nocppo), lauded the operatives for another successful accomplishment in the campaign against illegal drugs in the province.