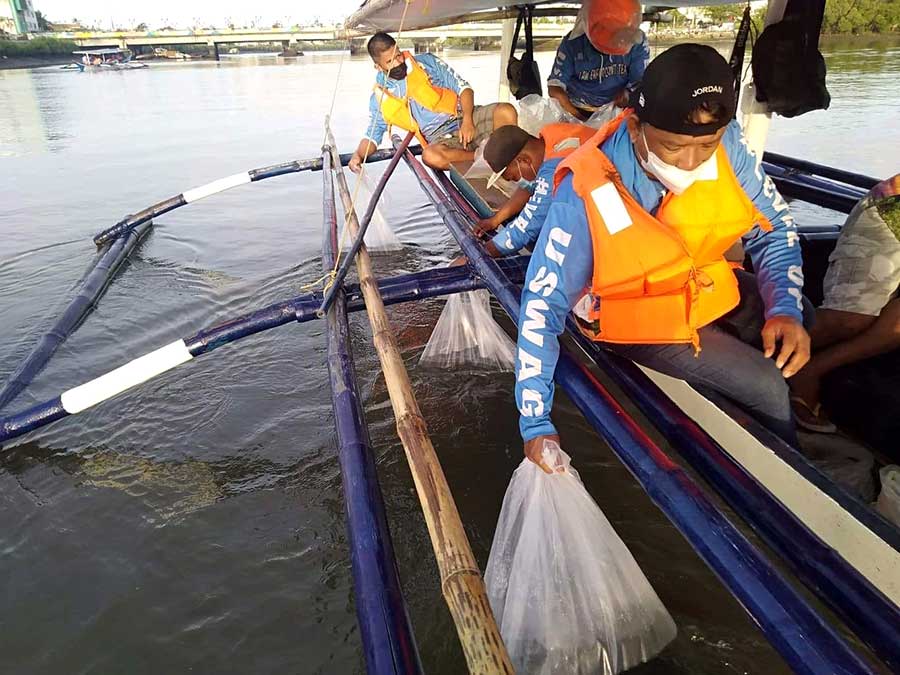 More than 2,000 fish fingerlings have been released in the Iloilo River by the Iloilo City government through the help of private sectors.
Data from the City Agriculturist's Office (CAO) indicated that 2,039 fingerlings of various species were released in the river so far in 2022.
The most recent was the release of 730 Bulgan or Sea Bass juveniles in February 2022 by the CAO in partnership with MORE Power Iloilo.
The Bulgan juveniles were donated by MORE Power Iloilo as part of the company's celebration of their third year of operations in Iloilo City.
"MORE Power executives expressed big support for the fish dispersal program of Mayor Jerry Treñas. This adds to the symbiotic relationship of fishes to water and plants, and its cycle on the environment," City Agriculturist Iñigo Garingalao said in a statement.
Last year, 9,352 fingerlings were released by CAO in the Iloilo River while 10,080 fishes were released in 2020.
The regular dispersal of fingerlings is part of the Iloilo City government's efforts to replenish the river and promote its sustainability.
Iloilo City Mayor Jerry Treñas has personally supported the restocking of fingerlings in Iloilo River as he highlighted the need to support Ilonggo fisherfolks who rely on fishing as their main livelihood.
Aside from abundant fishes caught from the river, fisherfolks were able to catch crabs and even shrimps in the area. (DG)