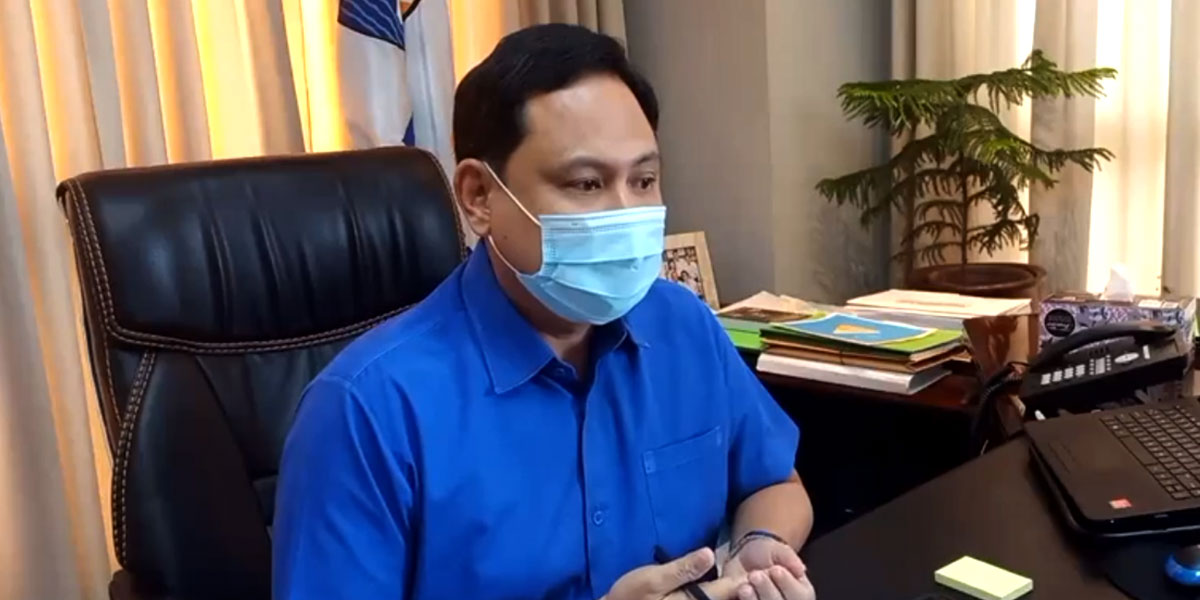 By Joseph B.A. Marzan
Iloilo Governor Arthur Defensor Jr. on Thursday expressed wariness over the national government's push to further ease travel restrictions in the country amid the spike in coronavirus disease 2019 (COVID-19) cases in Metro Manila.
This was in relation to President Rodrigo Duterte's remarks in Dumaguete on Thursday, where he pushed to reopen the economy "in a matter of weeks."
In a press conference, Defensor said that based on his understanding of the president's statement, reopening of the economy "would be done in the right time".
The governor also mentioned that he was ready to sign a new executive order (EO) loosening travel restrictions in the province, which he added was consulted with the mayors last week.
The new EO would follow Resolution No. 101 issued by the national Inter-Agency Task Force for the Management of Emerging Infectious Diseases (IATF-MEID) last Feb. 26, which provided uniform travel protocols for land, air, and sea as proposed by the Department of Interior and Local Government (DILG).
Defensor said he also asked the Regional IATF-MEID, however, to postpone the implementation of the Resolution to March 15, 2021 to give authorities at the Iloilo International Airport ample time to prepare.
"The airport also has to prepare. You have to put up a facility there to check the symptoms that check in the incoming passengers. The Iloilo Airport is a big airport. It takes a lot of logistics and personnel if you would want to check everyone who enters," Defensor said in a press conference.
The governor also said that he asked the regional task force to seek clarification from its national counterpart on the implementation of the IATF-MEID resolution as COVID-19 cases have spiked in Metro Manila.
"We are preparing for that, but our readiness depends on the situation of COVID-19 in the entire country. There are no economic preparations here in our place. But what is the situation in the [entire] Philippines?" he said.
In implementing both the impending EO and the IATF-MEID resolution, the province's mayors "have to be given leeway" in making their own decisions in their towns.
"Our mayors have their own circumstances to face, and there should be adjustments made there. It's already good for us that our mayors are strict. If our local chief executives are strict with their health protocols, we don't want to lose that and we don't want to compromise that," said the governor.
He said he was also waiting for the opinions of the mayors before he can push forward with the new EO.