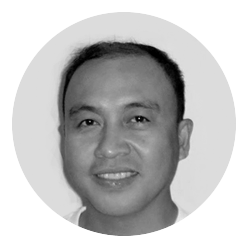 By Alex P. Vidal
"I have decided to stick with love. Hate is too great a burden to bear."
—Martin Luther King, Jr.
BETTER late than never.
It's been a year since the "vicious" attacks on Asian Americans since the coronavirus disease 2019 (Covid-19) pandemic started and U.S. President Joseph Biden has finally addressed the nauseating issue by denouncing it, something his predecessor, Donald Trump, failed to do.
Had Mr. Trump did earlier what Mr. Biden had done on March 12 when the Democratic President condemned what he called "vicious hate crimes" committed against Asian Americans since the start of the coronavirus pandemic in 2020, calling such acts "un-American" and demanding they stop, there would have been lesser violence against Asian Americans even if the pandemic became a global terror.
Mr. Biden's rage was necessary as hate crimes perpetrated against Asian Americans became alarming these past weeks that they almost became the albatross in his administration's full-throttle campaign to eradicate the virus through massive vaccinations.
"Too often, we've turned against one another," Biden said in his first primetime address, detailing the progress made in the fight against Covid-19.
-o0o-
The Democratic President decried "vicious hate crimes against Asian Americans who have been attacked, harassed, blamed and scapegoated" over the pandemic, which originated in China.
"At this very moment, so many of them, our fellow Americans — they're on the front lines of this pandemic trying to save lives and still, still they're forced to live in fear for their lives just walking down streets in America," Biden said.
"It's wrong. It's un-American. And it must stop."
Quoting activists, Agence France-Presse reported that broader anti-Asian discrimination has been fueled by talk of the "Chinese virus" from former president Trump and others.
Racial motivation is hard to establish in many cases, but reported anti-Asian hate crimes more than doubled from 49 to 122 last year across 16 major US cities including New York and Los Angeles — even as overall hate crime fell, according to a California State University study, reported the Agence France-Presse.
The report looked at events categorized as criminal in nature and showing evidence of ethnic or racial bias, using preliminary local police data.
It reportedly aligns with another study from the Stop AAPI Hate advocacy group showing more than 2,800 incidents of racism and discrimination — including non-physical forms — targeting Asian-Americans and reported online across the United States between March and December last year.
-o0o-
USA Today noted that incidents of hate incidents against Asian Americans have risen markedly during the pandemic.
Recent attacks, including multiple violent attacks on elderly Asian Americans, have sparked outrage and activism in the Asian American community and spurred lawmakers and organizers to respond to the threat.
"Racially motivated violence and other incidents against Asian Americans have reached an alarming level across the United States since the outbreak of COVID-19," a United Nations report released last year found, citing sharp rises in vandalism, physical assaults and robberies against Asian American people, businesses and community centers.
During his first week in office, Biden issued a memorandum condemning racially motivated violence and harassment against Asian Americans, directing federal agencies to develop methods to investigate and counter such racially targeted attacks.
In February, Vice President Kamala Harris, the first Asian American vice president, spoke out on the matter, stating the administration was taking steps to address the spike in hate crimes against Asian Americans.
"Despite these increasing acts of intolerance, Asian Americans and Pacific Islanders have made our Nation more secure during the COVID-19 pandemic and throughout our history," a White House's statement from January stated.
"The Federal Government should combat racism, xenophobia, and intolerance against Asian Americans and Pacific Islanders and should work to ensure that all members of AAPI communities—no matter their background, the language they speak, or their religious beliefs—are treated with dignity and equity."
(The author, who is now based in New York City, used to be the editor of two local dailies in Iloilo)