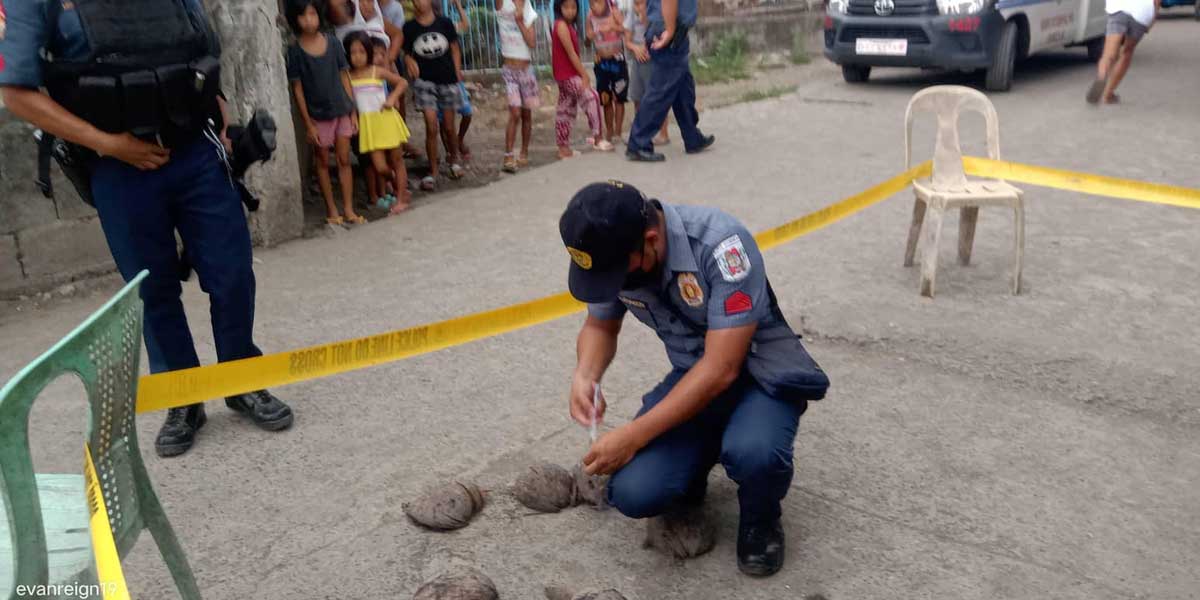 By Glazyl Y. Masculino
BACOLOD City – A man died while another was wounded in two separate shooting incidents here and in Negros Occidental last Sunday.
In San Enrique town, Milo Guanzon, 51, of Barangay Nayon was killed by an unidentified gunman in the said village.
Police Maj. Bonifacio Aral Jr., town police chief, said Guanzon was sitting on a folding bed inside his sari-sari store when he was shot by a lone perpetrator.
"Nagbakal ni kuno sa pihak na tiangge ang suspect then amo pagkadto sa tiangge ka victim sang wala na tawo na may gabakal," Aral said.
The victim succumbed to a lone gunshot wound in the chest, while the suspect fled on board a motorcycle.
Guanzon had a bit of an attitude which may have offended other people, police said.
"Gapamulang ni kuno ang biktima kag daw may pagka suplado gamay," Aral said.
Aral said they already have persons of interest.
He said they are eyeing grudges as possible motive, adding that the victim had no record or involvement in any illegal activity.
Meanwhile, police are looking into love triangle as possible motive behind a shooting incident that wounded a driver at Bangga Metal, Alijis-Murcia road, Barangay Alijis here.
The victim was identified as Kim Ryan Canillo, 31, of Barangay Handumanan here.
Police Capt. Elmer Bonilla, head of Police Station 7, said the victim was talking to someone on his cellular phone, when he was shot (at close range) in the neck.
The gunman then took the victim's cellular phone and fled along with his unidentified motorcycle driver-companion, the station commander added.
Bonilla said Canillo was allegedly tailed by the perpetrators from their house.
"Sang nakita nila na nanaog na ang biktima kag nagalakat na, amo na to dayun," he added.
Bonilla said they already have a person of interest but refused to divulge more details as investigation is ongoing.
Canillo was separated with his wife and was reportedly having a problem with the custody of their child.
Bonilla said that both have already new relationships. "Pero daw gapangimon ni kuno ang biktima," he added.
Canillo told the police that he was supposed to meet his girlfriend to have snacks when the incident happened.
However, it was contrary to what the victim told his parents, Bonilla said, adding that according to the victim's parents, he asked permission from them to meet someone related to work.
"Indi ta mabal-an ang real story unless mahambal gid siya galing sa subong daw na trauma pa siya abi," he said, adding that the victim is already stable in a hospital.
Bonilla believed that the incident was well-planned. However, they could not yet confirm if the victim knew the perpetrator, if he was the one whom he's supposed to meet that day, or if it's a hired gunman.
Bonilla said the victim had a threat, according to his family, prior to the incident.
"Maayo pa gid tani kung makita ta ang phone niya bala," Bonilla said.
Canillo is the first victim this week, and the 12th in the series of shooting incidents here this month.