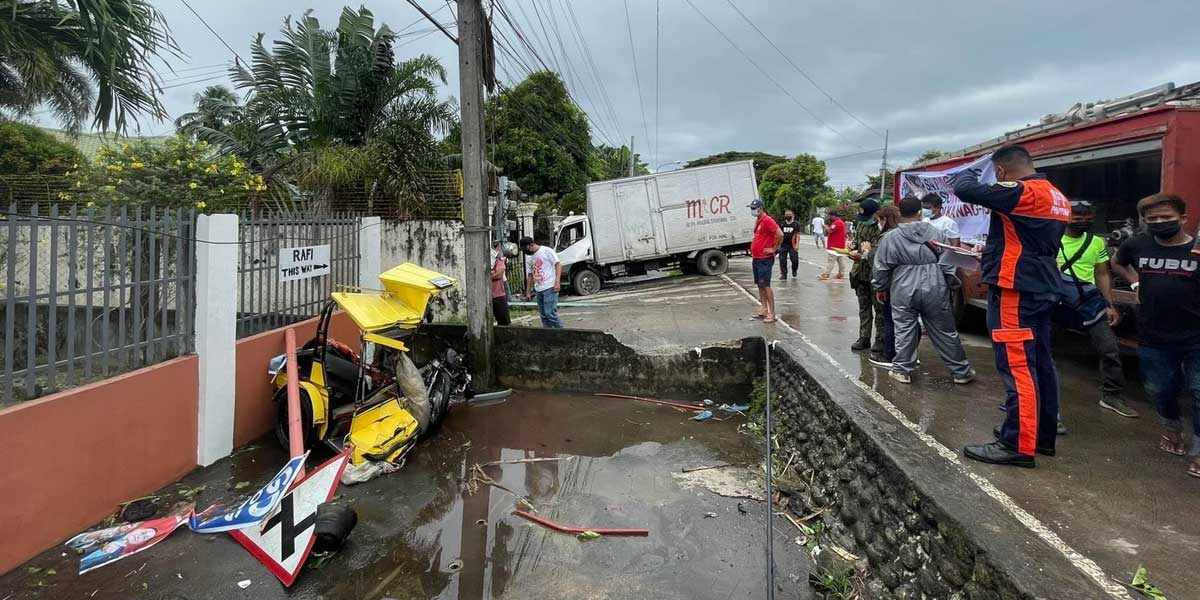 By Glazyl Y. Masculino
BACOLOD City – A woman died while five others were wounded after a canter truck collided with a tricycle at Purok Ipil-Ipil, Barangay San Juan, Pontevedra, Negros Occidental last Thursday.
Killed in the accident was Joselyn Madalag, 40, of Hinigaran town, according to the police.
Wounded were truck driver Nolito Montebon, 42, of Barangay 14 here, Darwin Davatos, 22, of Barangay Mansilingan here, and Kevin Cagas, 24, of Cadiz City; and tricycle driver Rogin de los Pobres, 34, and his passenger Rene Cagalawan, 40.
Captain Hancel Lumandaz, town police chief, said the truck loaded with children's stuff was on its way to Kabankalan City when its left rear tire exploded causing the vehicle to swerve to the opposite lane and crashed into a tricycle.
Lumandaz said the truck even hit the gate of a house situated on the roadside, while the tricycle hit the house's perimeter wall.
Madalag was declared dead on arrival at a hospital, while de los Pobres and Cagalawan suffered serious injuries.
All wounded individuals were brought to a hospital here.