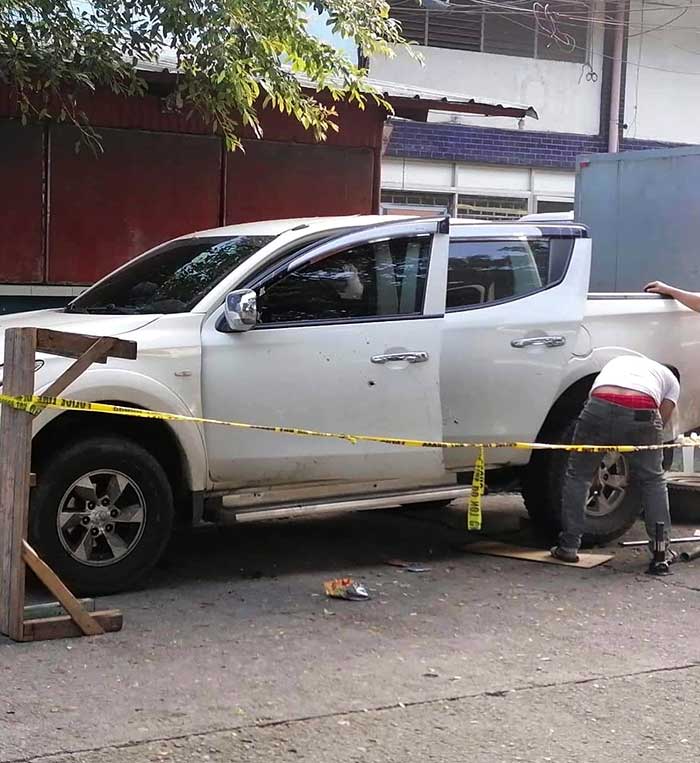 By Glazyl Y. Masculino
BACOLOD City – An employee of an ice cream warehouse was wounded in a strafing incident at Bangga Subay, Barangay Mandalagan here early Thursday.
Police identified the victim as Anthony Glaraga, 34, of Talisay City, Negros Occidental, a delivery driver of an ice cream company.
Glaraga was playing chess beside the warehouse when gunshots were heard around 2:35 a.m. He suffered a gunshot wound in the abdomen and is now stable in a hospital.
According to Glaraga's co-worker, he saw a car leaving the place after the incident. But police are still verifying if the said car could be linked to the incident.
Police Captain Armilyn Vargas, head of Police Station 3, said a pick-up truck that was parked in front of the warehouse was also hit.
Police recovered from the crime scene 39 fired cartridges of 5.56mm ammunition.
Vargas said they requested bullet trajectory from the Scene of the Crime Operative (SOCO) to determine if the warehouse was really the target.
As of now, police have no lead on the identities of the perpetrators, and the motive.