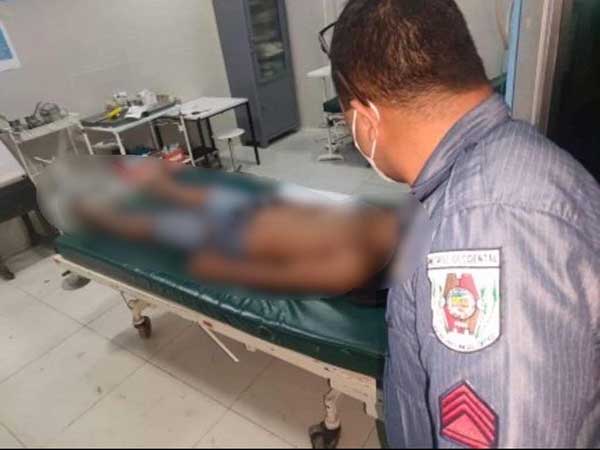 By Glazyl Y. Masculino
BACOLOD City – A man who was hit by a stray bullet died, while the actual target of the shooting was wounded in a funeral wake in Barangay Japitan, Escalante City, Negros Occidental last Sunday.
Killed was Jamar Paulino, 33, of the said village while Benjie Sabino, 50, also of the said barangay, was wounded.
Police Major Jake Barila, city police chief, said the victims and the suspect identified as 52-year-old Eduardo Mahilum had a drinking session.
While in the middle of a conversation, Mahilum showed his firearm to Sabino who told him to keep his firearm as there were many people around.
Sabino then left Mahilum and sat beside Paulino, who was watching a card game.
A few minutes later, Mahilum went to Sabino and allegedly shot him for an unknown reason.
Barila said Sabino suffered a gunshot wound in his face, while Paulino was hit by a stray bullet in the chest.
Both victims were taken to a hospital, but Paulino was declared dead on arrival, while Sabino is now stable.
Mahilum was arrested at their house in Barangay Japitan later that day.
Homicide and frustrated homicide charges will be filed against Mahilum.
Barila said they are eyeing drunkenness as motive in the incident since they had no previous misunderstanding.
Meanwhile, Charles Brandease, 29, of Barangay Tingbon, Calatrava town, voluntarily surrendered to the Bacolod City Mobile Force Company last Sunday, two days after he allegedly wounded a couple in a shooting incident in San Carlos City last Friday.
Brandease allegedly shot Evelyn Concha, 31, and her live-in partner Julieto Ugdiman, 44, while they were asleep at their house in Barangay Buluangan Proper.
Police Lieutenant Ruby Aurita, public information officer of San Carlos City Police Station, earlier said that jealousy was being eyed as motive in the incident since Brandease and Concha has an alleged affair.