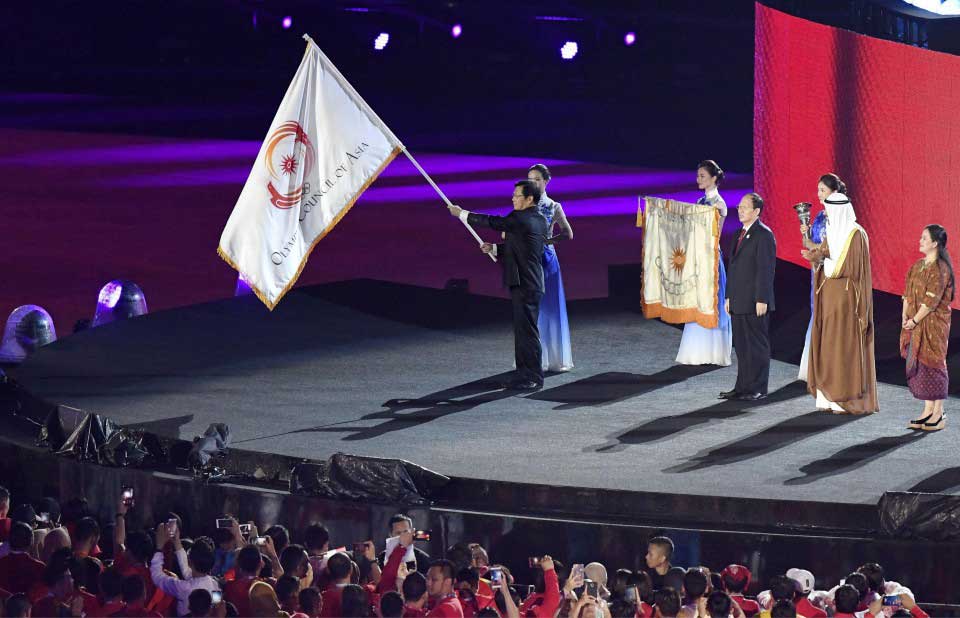 By Leobert Julian A. de la Peña
Sadly, there will be no Asian Games this year.
The development was confirmed after the Olympic Council of Asia issued a statement yesterday postponing the 2022 Asian Games.
"The Olympic Council of Asia (OCA) has announced that the 19th Asian Games, originally scheduled to be held in Hangzhou, China from September 10 to 25, 2022, will be postponed," the statement said.
No specific reason was announced by the OCA regarding the sudden change of events but previous reports that were released showed that China had been struggling with a new wave of COVID-19 Omicron variant.
Last March, Shanghai faced another grueling lockdown after another rise in COVID-19 cases affected their area.
Over 25 million residents were forced to stay inside their homes until the cases decreased and are still being observed in most parts of the city.
Aside from the highly-anticipated Asian Games, the Asian Youth Games scheduled to take place this December and the World University Games were also called off.
The Philippine delegation is already preparing for the Asian Games and were already in the process of selecting the athletes that will represent the country.
A few months ago, the Philippine Olympic Committee (POC) and the Philippine Sports Commission (PSC) already reported that training for the 2022 Southeast Asian Games and Asian Games already kicked off.
Both sports committees also added that several athletes who will fly to Hanoi, Vietnam for the SEA Games will also be the representatives for the Asian Games scheduled in September.