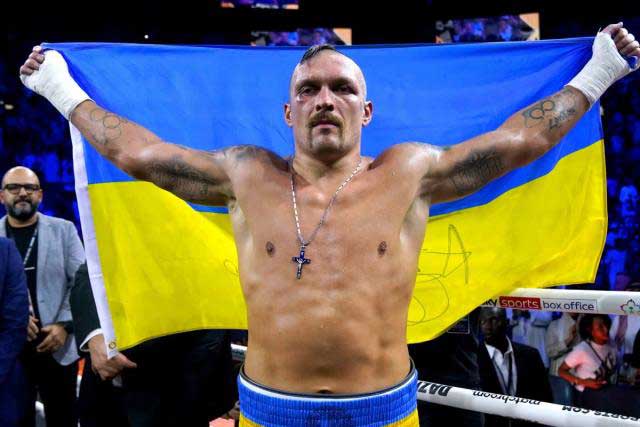 By Leobert Julian A. de la Peña
Ukraine's pride Oleksandr Usyk survived a tough challenge from rival Anthony Joshua during their highly-anticipated rematch after scoring a split decision victory to maintain his world heavyweight championship belts.
It was the complete opposite of the first fight as Joshua came out with a new game plan that proved to be effective.
Joshua targeted Usyk's body from the get-go and was more patient with his offensive approach, picking his spots wisely while landing his patent right-hand jabs several times.
However, the champion retaliated and went back to bullying Joshua using his speed and in-and-out movements that quickly put him back on the score cards.
Despite Joshua still connecting on his body shots, Usyk continued to work and countered more with volume punches and caught him several times in the ropes.
The fight became a slugfest once round six started with Joshua using his left jabs to set up his big right hand while Usyk unloaded his signature quick flurries.
During the ninth round, everyone came up to their feet as Joshua nearly scored the first knockdown of the match after scoring clean hits to Usyk's jaw.
Joshua continued to pressure in the final minute of the round in hopes of knocking out Usyk but the Ukrainian champion was able to backpedal and avoid further danger.
Eager to overtake into the scorecards, Usyk flipped the switch in the 10th round and dominated Joshua with his combinations including a sweet double-jab right hook sequence that kept on landing at will.
Usyk also gained the edge in the 12th round after staying patient with his combinations while using more head movements to avoid Joshua's big right hand.
With the win, Usyk kept his untainted record of 20 wins and 13 knockouts and is still the WBA, IBF, WBO, and IBO heavyweight champion of the world.