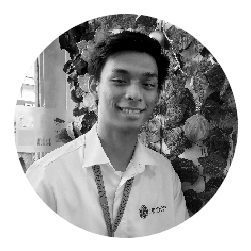 By Joshua Corcuera
In the past few weeks, the delta variant of COVID-19 has caused worry to some, especially that it may hinder progress on vaccination breakthroughs. Last June 18, the World Health Organization (WHO) said that delta has "significantly increased transmissibility [of COVID-19]."
Studies also suggest that delta is roughly 60% more transmissible than alpha, a variant found to be even more contagious than the original strain of COVID-19 first found in Wuhan in late 2019. Besides delta, other variants such as lambda are also alarming authorities in various parts of the world.
By the way, the variants are named after Greek letters to avoid discrimination of certain nations specifically where such variants originated. The WHO explained that "pinning them [variants] on the place the virus was first detected was stigmatizing and discriminatory."
Going back, Metro Manila as well as other provinces in the Philippines where COVID-19 cases are rising, for instance, is under enhanced community quarantine until August 20. Beyond Philippine shores, preventive measures such as wearing face masks are being enforced once again even in countries where vaccination rates are rising rapidly towards herd immunity.
Despite such facts, vaccines still give hope that the pandemic will be over soon. This is because existing vaccines are still able to protect people from emerging variants. For instance, a study last May said that two doses of Pfizer are 88% effective against delta. Protection from being hospitalized is even higher. Two shots of Pfizer and AstraZeneca were found to be 96% and 92% effective in preventing hospitalization, respectively, according to a June 2021 study from Public Health England.
These data seem to correspond with what is happening in the real world, at least for now. Despite rising cases in highly-vaccinated Israel and the United Kingdom (UK) due to delta, most cases were either mild or asymptomatic and there was no spike in hospitalization and deaths so far.
It is likely that delta would not be the last variant in this pandemic. "That's what viruses do, they evolve," said Tedros Adhanom Ghebreyesus, director-general of the WHO. He also added that the rise of variants can be avoided by preventing transmission. "It's quite simple," Ghebreyesus said, "more transmission, more variants; less transmission, less variants."
WHO also urges everyone to continue wearing face masks even those who have been inoculated. In the Philippines, people are encouraged to receive their vaccine shots although allocation of supplies is a genuine worry for some, especially those in rural areas. More importantly, wearing of face masks — and yes, face shields — remain mandatory in the country.
Hopefully, the current lockdowns would be the last — it is genuinely exhausting already after all. It seems, candidly speaking, that we are back to square one despite our collective efforts and struggles. Personally, I thought that college students — at least some degree programs — can go back this coming semester in August. Time proved me wrong and it seems that face-to-face classes would be pushed further into the next school year. Hopefully, I'll be wrong with that thought as well.