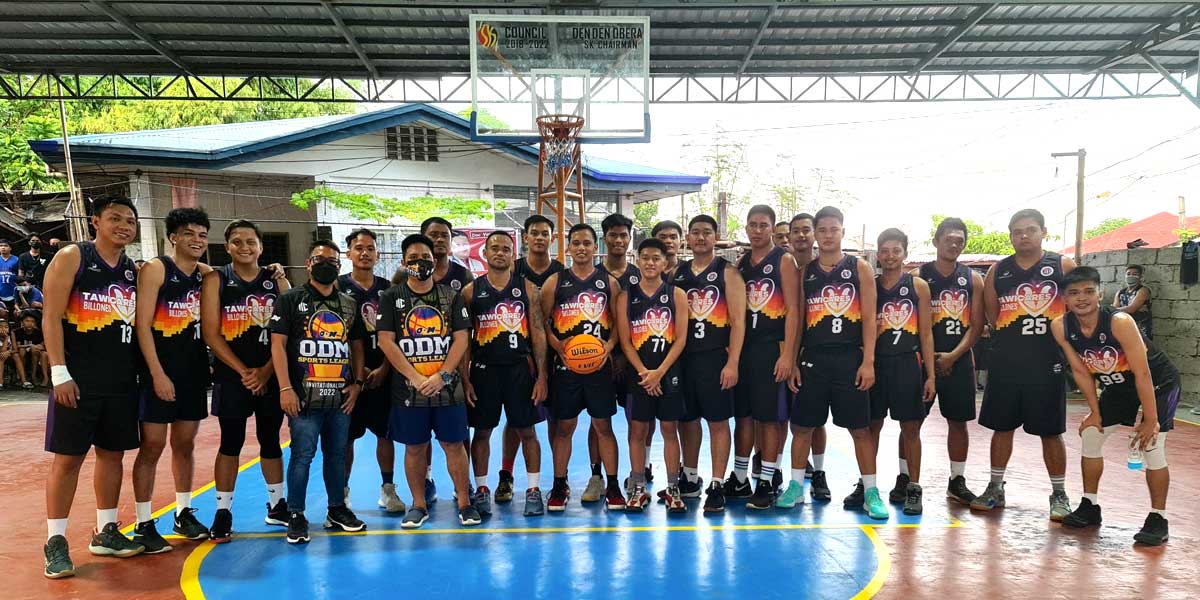 By Leobert Julian A. de la Peña
After two years of basketball inactivity, the first organized league in the city of Roxas finally materialized, organized by On D' Move (ODM) Sportswear held at the IIC Court with all the six competing teams gracing the game schedule.
A nostalgic atmosphere filled Roxas City after the ceremonial tip-off was done with all the fully-vaccinated spectators shouting their lungs out in excitement moments before the first game was about to begin.
In the very first matchup of the 2022 ODM Sports League Invitational Cup, the stacked team Dadivas Panit-an team walloped Mambusao Fitness Gym, 89-69.
Both squads used their speed and high-octane offense to score but team Dadivas' one-two punch of Kevin Villasis and Janwell Famaranco was too much to handle for Mambusao.
The backcourt duo helped ignite team Dadivas' offense that saw a close first-half game turn to a demolition exhibition in the last two quarters.
During the second game, an action-packed contest between Abante Panay and the AGANA Rookie Elite delighted the Roxas city crowd.
In the end, it was team AGANA who notched the win behind the spectacular performance of ErJohn Hermogino who put up 14 huge points, nine rebounds, six assists, and a block.
Team Panay had their chances to convert on a go-ahead basket to seal the win but their attempts all missed in the dying seconds.
The third game featured the first ODM pre-Sinadya champions Tawi Cares (formerly team TJ Cong Tawi) against team Lakwatseros Pulahan.
Team Lakwatseros showed guts and battled against their star-studded opposition but team Tawi was able to hang on and grab the 85-83 win.
Tawi's lead ballooned to as much as 14 points but Lakwatseros' timely three-point shooting in the final frame helped them claw back into the ball game.
With the score 83-81 in favor of team Tawi and 24 seconds left in the game, Anil Aman missed two free throws that gave Lakwatseros a chance to tie or win the game.
However, an offensive rebound from Tawi rewarded them with another two shots from the charity stripe off a Lakwatseros foul that helped them seal the win courtesy of Jesan Dela Cruz's two clutch scores.
"Salamat gid sa mga nag kadto, na prove ta nga kaya ta through following the minimum health and safety protocols. This is also one of the steps para maka umpisa na ang iban pabakuna against COVID-19, buligay ta. Nakibot kami sa mga nagkadto but rest assured we did meet the 70% capacity for outdoor venue of contact sports. Salamat gid sa nga positive feedbacks regarding our league, successful opening gid. ROXAS CITY Basketball is back!"  said ODM Sportswear owner and league commissioner Jeremiah Obera in an exclusive interview with the Daily Guardian.