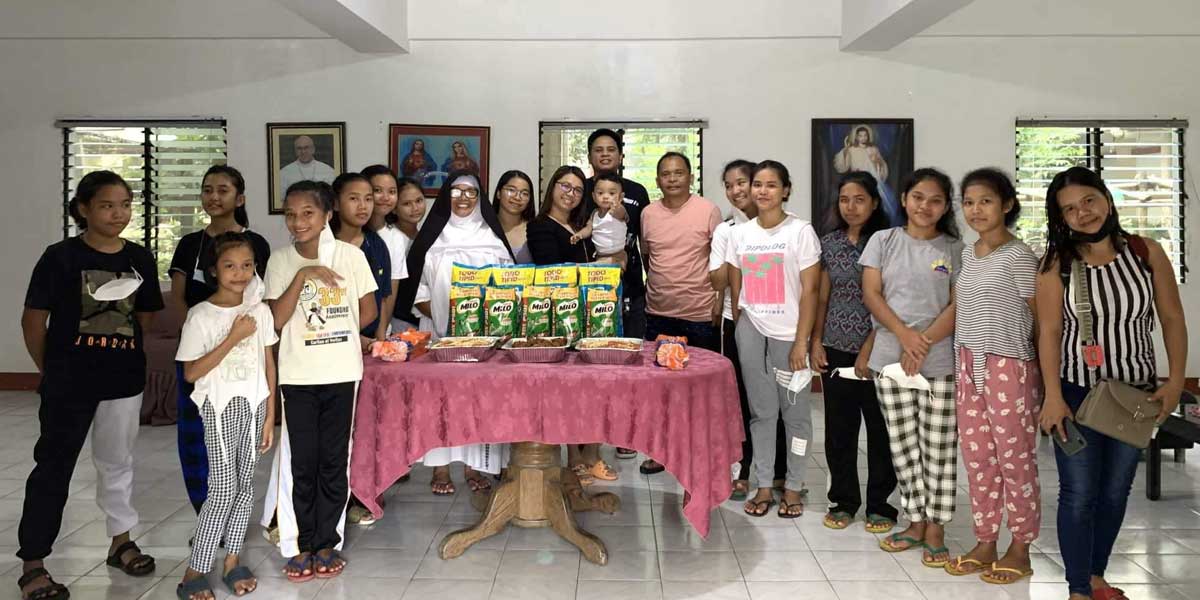 By Leobert Julian A. de la Peña
The On D' Move (ODM) Sports League foundation headed by commissioner and founder Jeremiah Obera successfully conducted its first-ever "Make A Swish Foundation."
Aiming to lend help to the less fortunate through their Inter-Town Capiz basketball tournament, Obera and his wife Jonivy planned their foundation in the middle of the recently concluded hoops competition.
Upon seeing their basketball tournament warmly received by the Capiznons, the Oberas decided to approach the STS. Joseph Orphanage located in Barangay Lonoy, Roxas City.
The Oberas explained that they will donate 100 pesos for every point scored in Game 3 of the championship match between Roxas B and Roxas D.
With the final score in Game 3, 105-77, and Roxas D winning the championship title, a total of 18,200 pesos were handed to the orphanage and were received by the nuns in charge during the day.
A total of 17 girl orphans and the staff working in the orphanage will be benefiting from the donation aside from the food and milk bags packed by the Oberas.
"Tung una pa naplano mag donate. Kaso hindi kami kabalo sang systema. Timing subong, daw nag fall in place ang tanan and daw may purpose gid kay successful ang liga kag sa blessings man nga nag abot nga dapat e share ta gd sa iban," said Obera during an exclusive interview with the Daily Guardian.
The Oberas brought back the Capiz Inter-Town basketball tournament after nearly 30 years of non-existence and was able to hold the prestigious event despite the struggles brought by the pandemic.
ODM Sports management was able to gather 14 participating municipalities and city teams split into four groups in a grueling two-months of basketball action.