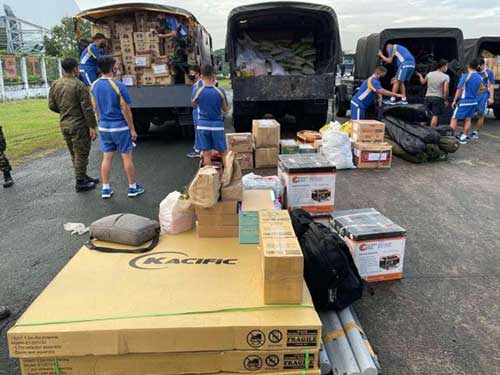 Super Typhoon Odette clearly demonstrated the growing importance of the Armed Forces of the Philippines' (AFP's) naval and air assets in disaster relief operations, according to Surigao del Sur Rep. Johnny Pimentel, chairperson of the House strategic intelligence committee.
"We really have to invest in new ships and aircraft for the AFP not only to build up our national defense capabilities, but also because of the peacetime value of these assets, considering that we are a mountainous archipelago highly vulnerable to disasters," Pimentel said in a statement on Friday.
Global risk agencies have tagged the Philippines as one of the world's most disaster-prone countries, being at the center of a typhoon belt and inside the Pacific Ring of Fire frequented by volcanic eruptions and earthquakes.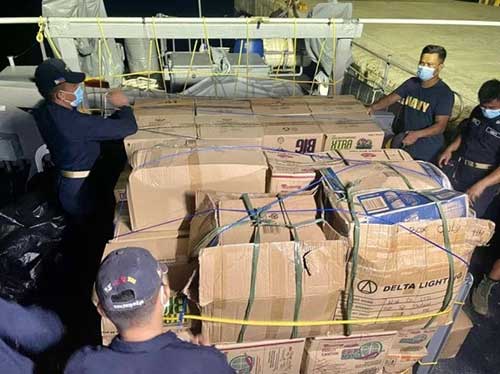 Pimentel cited the role played by Philippine Navy vessels and Philippine Air Force planes in mobilizing disaster relief workers, equipment and supplies in the aftermath of Odette.
This year, Pimentel said the AFP Modernization Program is getting another P29.05 billion in fresh funding for acquisition projects, up by P2.05 billion or 7.6 percent, from P27 billion in 2021.
The bulk of the new money would enable the Department of National Defense (DND) to make the initial payment for the procurement of 32 additional S-70i Black Hawk helicopters worth P32 billion, Pimentel said.
The combat utility choppers from Polish aerospace manufacturer Sikorsky Aircraft Corp. would be deliverable in batches between 2023 to 2026.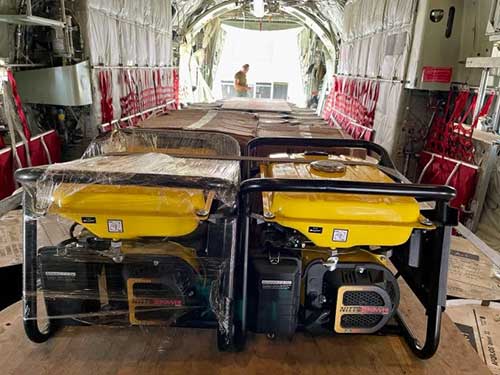 In December, the DND also made the down payment for the acquisition of two brand-new 116-meter corvettes worth P28 billion from South Korean shipbuilder Hyundai Heavy Industries Co. Ltd.
Pimentel said the DND is also expected to finalize this year the procurement of six 83-meter offshore patrol vessels (OPVs) worth P30 billion from Australian defense contractor Austal Ltd.
As of Jan. 27, Odette caused some P34.2 billion worth of damage to infrastructure and agriculture in 38 provinces, according to the National Disaster Risk Reduction and Management Council.
Odette affected over 2.5 million families, or 9.1 million persons, including more than 333,000 individuals displaced from their homes, across 11 regions.
The catastrophic typhoon killed 409 people and injured 1,384 others, with 65 still missing.