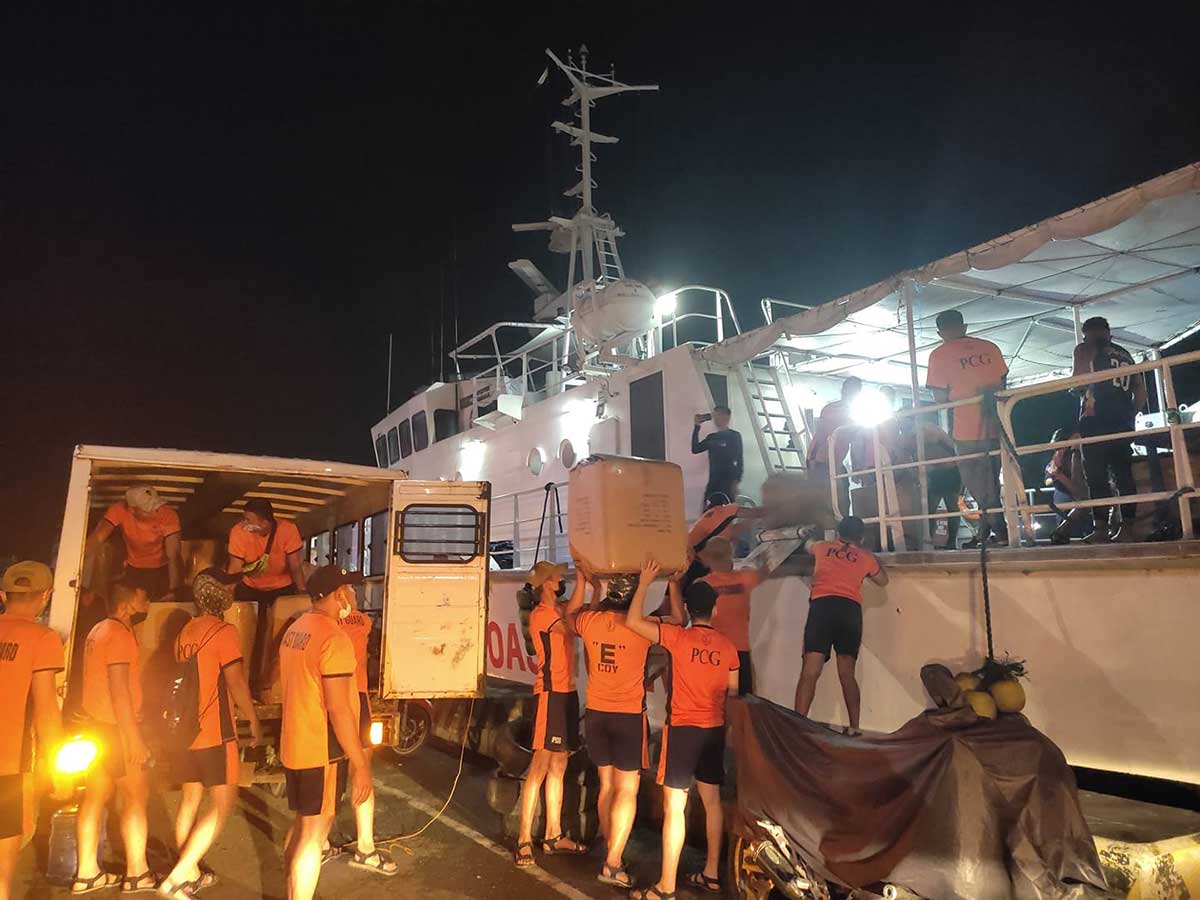 By Glazyl Y. Masculino
BACOLOD City – Bodies surfaced as floods receded.
This is the situation in Negros Occidental were 34 people perished in the aftermath of super typhoon Odette that pummeled Western Visayas last week.
The number is based on reports from Disaster Risk Reduction and Management Offices (CDRRMO) in Negros Occidental as of 4 p.m. of Dec 19, 2021.
Sipalay City reported the most number of casualties at 16, while 7 persons were reported missing, according to Salvador Mesa III of the City Disaster Risk Reduction and Management Office (CDRRMO).
Mesa said that 12 persons drowned in the flood, 3 were crushed by fallen trees, and one died of hypothermia.
More than 3,000 residents were affected by the typhoon that caused severe floods in all 17 barangays in the city, according to Mesa.
Powerlines were still down and might be restored for about three to four months because of the severe damage caused by Odette in the city, Mesa said.
Typhoon Odette also claimed nine lives in Kabankalan City, while five others were wounded, according to the police.
Three casualties, including a five-year-old girl whose house was hit by strong winds, were also reported in Moises Padilla town.
One fatality each was reported in the town of Binalbagan, Ilog, and Isabela, and Manapla, and the cities of La Carlota and San Carlos, based on the record of the Provincial Disaster Risk Reduction and Management Office (PDRRMO).
Four wounded individuals were reported in La Castellana town, two others in Moises Padilla town, and one in San Carlos City.
Meanwhile, Police General Dionardo Carlos, PNP chief, arrived in the province on Dec. 18 and conducted aerial inspection of the devastation caused by the typhoon in southern Negros.
The Police Regional Office (PRO)-6 in Camp Delgado, Iloilo City reported a lower death toll as of 6 p.m. Sunday:
-Negros Occidental Police Provincial Office-18
-Iloilo PPO-1
-Iloilo City PO-1
-Guimaras-2