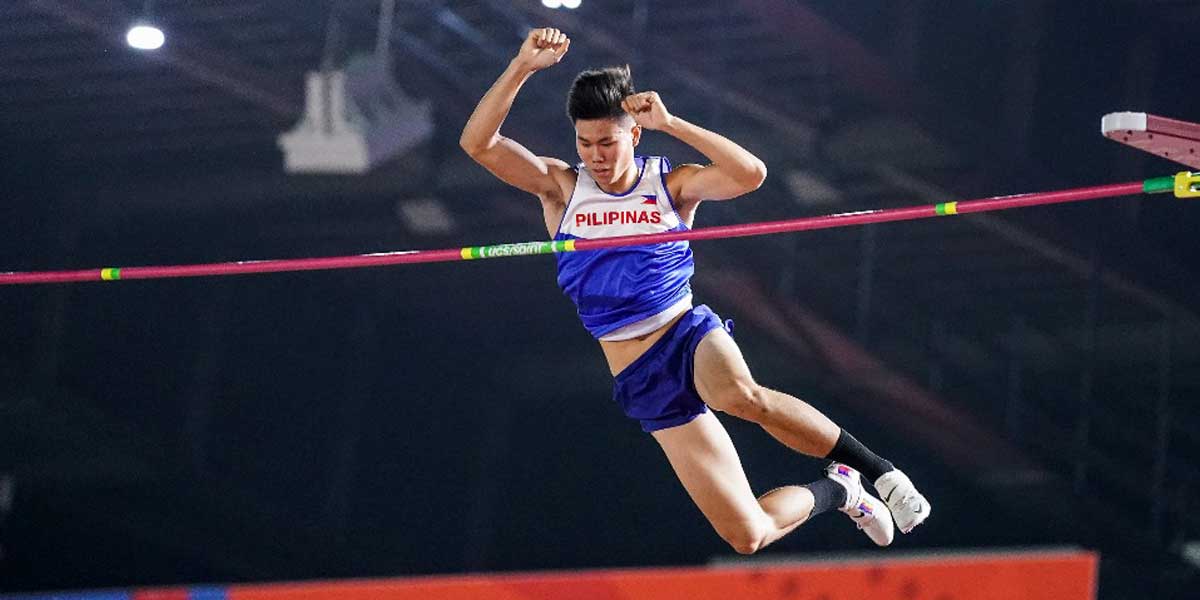 By Leobert Julian A. de la Peña
EJ Obiena will not join in the prestigious 2022 World Athletics Indoor Championships in Serbia.
After the Philippine Athletics and Track and Field Association (PATAFA) didn't approve his letter of endorsement for the World Indoors, Obiena confirmed that he won't be gracing the competition and the registration was already closed by the organizers.
"I have not been endorsed for the worlds. Registration is now closed. I won't be attending. I am the only top-ranked vaulter not participating," Obiena posted on his official Facebook account.
With his recent achievements early in the 2022 season including back-to-back gold medals, Obiena is the current fifth-ranked pole vaulter in the world while also obtaining the fourth-highest ranked jump of the season so far.
"If country was ever put first, I should be headed to Belgrade now. But I am not. I will watch it on TV like millions of others. I will see other nations take the medal that Philippines should be winning," Obiena added.
It was exactly nine days ago when news broke that PATAFA rejected Obiena's endorsement letter signed by its training director Renato Unso.
Obiena asked PATAFA to endorse his participation in the 2022 World Indoor Championships in Serbia, the 2022 Southeast Asian Games in Hanoi, Vietnam, the World Championships in Oregon, and the 19th Asian Games in Hangzhou this September.
Currently, without PATAFA's endorsement and his name not in the national team pool, the Philippine Olympic Committee (POC) this time intervened and made their own moves just to put Obiena back in the international events.
"Again, how many more gold medals or what more achievements EJ needs to get PATAFA's endorsement? He's the best in Asia and his numbers have been rising consistently, but still he's bound to be denied more medals for the country," shared POC president Abraham "Bambol" Tolentino.