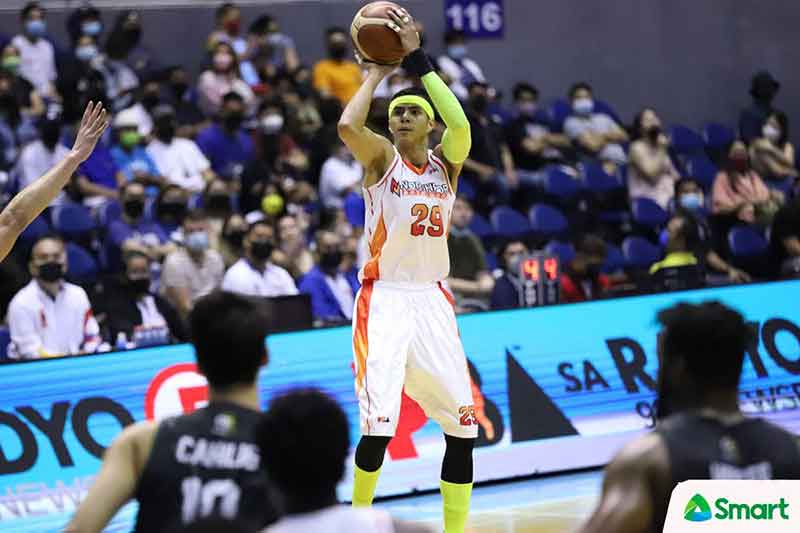 By Leobert Julian A. de la Peña
The NorthPort Batang Pier's magical run in the 2022 PBA Governor's Cup continues after capping off its fifth-straight win with a 19-point comeback against the Terrafirma Dyip, 124-117.
Veteran Arwind Santos once again led the way for NorthPort and showed that age is just a number after dropping an insane 28 points and nine rebounds against the tough perimeter defense of Terrafirma.
From the get-go, it was head coach Pido Jarencio's boys who were doing the early work as Jamie Malonzo eased his way to the basket after going at the defense every time he caught the leather.
However, Terrafirma's offense suddenly came alive in the second quarter led by the hot-shooting of former no.1 draft pick Joshua Munzon and import Antonio Hester who helped their lead balloon to as much as 19 points with 1:10 left before the second half.
The game turned into a see-saw affair during the last two quarters as NorthPort fought back and cut the deficit to just a single-digit when Robert Bolick hit a trey from the left elbow, 68-75.
Every time NorthPort made a run, Terrafirma came back with their own offensive barrage that put them in a steady position of holding their lead but Santos immediately smelled blood after cashing in a three-pointer at the top of the key with 53 seconds left in the third frame.
Santos' shot put them back within striking distance and cut Terrafirma's lead to just two, 91-93, before entering the final 12 minutes of the game.
NorthPort then put on the work in the final canto with Santos, Malonzo, and Bolick sharing the scoring load, torching the Terrafirma perimeter defense that faded down the stretch.
The huge comeback win helped NorthPort improve their record to 5 wins and 5 losses and is already back in the playoff race while Terrafirma dropped to a disappointing 2 wins and 8 losses and is the second-worst team in the conference.