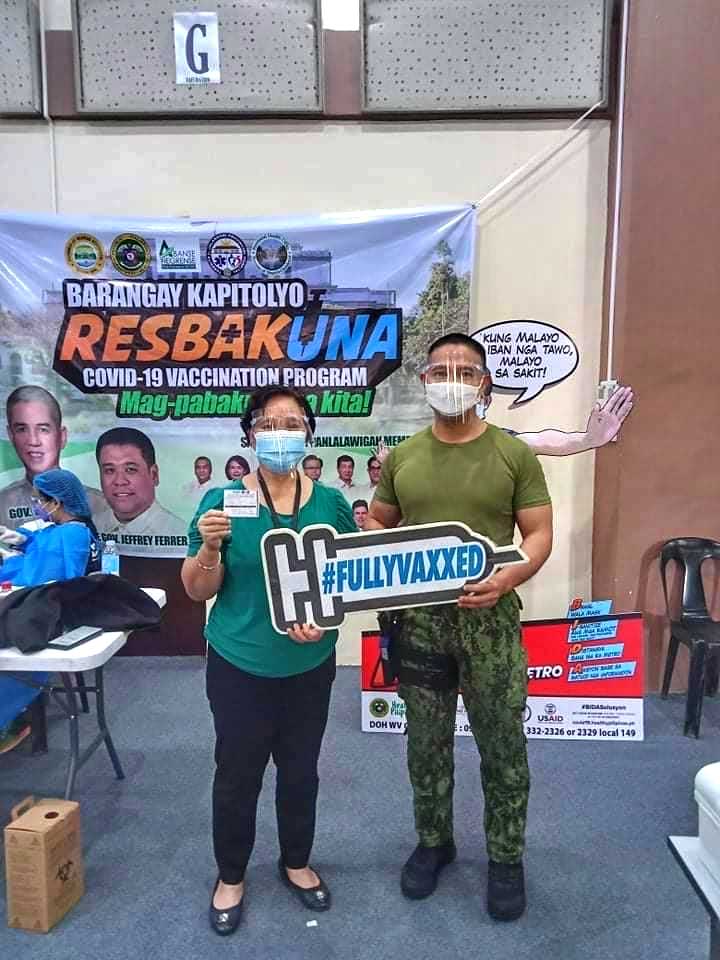 By Glazyl Y. Masculino
BACOLOD City – The Negros Occidental Police Provincial Office (Nocppo) here is planning to allocate their coronavirus disease 2019 (COVID-19) vaccines to those who might still need it.
According to Police Lieutenant Abegael Donasco, Nocppo information officer, 900 COVID-19 vaccines were allocated for the provincial police force from the Philippine National Police (PNP) headquarters.
However, since most of the Nocppo personnel already received their COVID-19 jabs, Donasco said that Police Colonel Romy Palgue, Nocppo director, and the Provincial Health Office (PHO) have the discretion on the said allocation once it arrives in the province.
A total of 1,724 Nocppo personnel, including Palgue, have been vaccinated against COVID-19, as of August 23.
The figure is comprised of 1,623 uniformed men and 101 non-uniformed personnel of Nocppo, Donasco said.
Palgue received the Johnson and Johnson vaccine on August 18.
"Dahan-dahan nababakunahan na lahat," Donasco said, adding that they continue to coordinate with the provincial government and local government units (LGUs) for the COVID-19 allocation.
Donasco said they are hoping that by the start of the fourth quarter this year, all Nocppo personnel will be fully vaccinated.
Nocppo thanked the LGUs and the provincial government for facilitating the vaccination rollout for the provincial police force.
Donasco said that only 523 out of the total 2,245 uniformed and non-uniformed personnel of Nocppo are unvaccinated.
Meanwhile, Donasco said that Nocppo has two active COVID-19 cases, as of August 23, bringing the total to 211 cases.
One of them is on home quarantine while the other is under strict quarantine, she added.
Donasco said that 217 personnel have recovered from the virus since the start of the pandemic, while two deaths were also recorded.