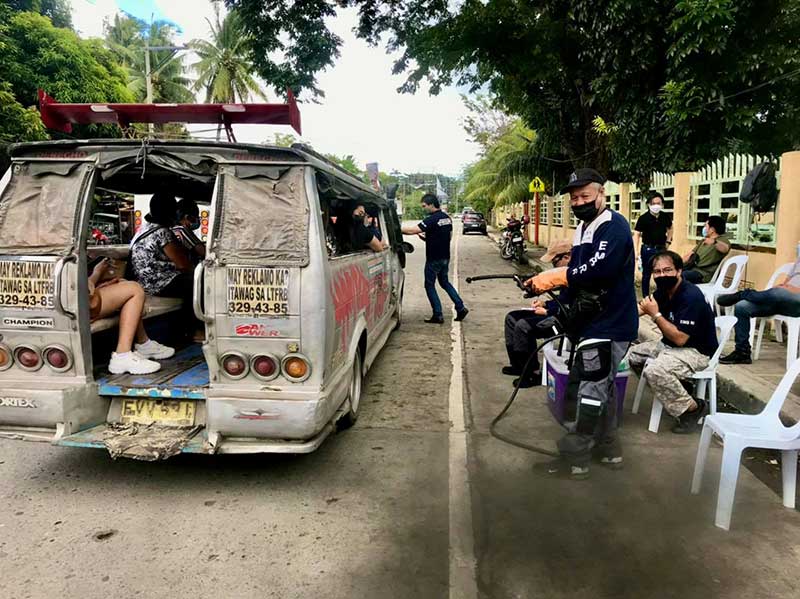 Breathing clean air is a human right.
One of the sources of daily air pollution are vehicles (also called mobile source) – cars, jeepneys, trucks and motorcycles. As such, there is a need to inculcate among drivers and commuters the benefits of clean air.
In a bid to both educate the public and celebrate the Philippine Clean Air Month in November this year, two free garage smoke emission tests and a roadside inspection was carried out by the Department of Environment and Natural Resources in Region VI through its Environmental Management Bureau (EMB).
The Metro Iloilo Airshed–Anti-Smoke Belching Unit (MIA-ASBU) IEC and Enforcement Team is composed of staff from the EMB, the Land Transportation Office (LTO) and one consultant from the Technical Education and Skills Development Authority (TESDA), who carried out the roadside inspection and free garage smoke emission test.
The team first conducted a roadside inspection in Brgy. San Antonio. Five out of the seventeen (17) vehicles that were flagged and tested failed while 12 passed. Those who failed the test were issued penalty tickets by the LTO while those who passed were given the Certificate of Emission Compliance (CEC).
The 17 vehicles that were subjected to roadside inspection included ten (10) PUJs, two trucks, two L300 vans and three container vans last November 15, 2021.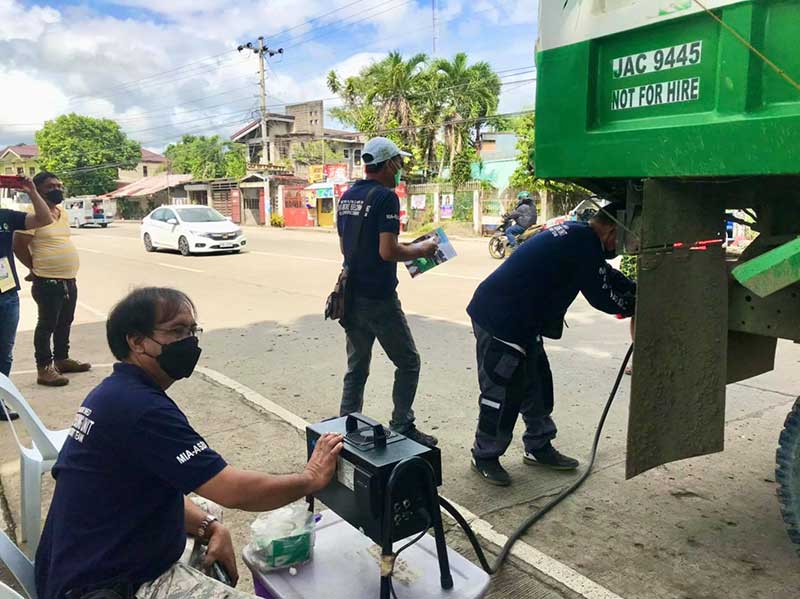 Meanwhile, 32 vehicles belonging to the Southern Oton Jeepney Operators and Drivers Association (SOJODA) transport group availed of the free garage smoke emission test in Brgy. Cabanbanan. Eleven of them passed while 21 failed to meet the DENR Standard for light absorption coefficient (K value 2.50/m). The test was conducted last November 17, 2021.
In Poblacion South, the Jeepney Operators and Drivers Association Oton (JODAO) transport group with 46 vehicles availed of the free garage smoke emission test on November 19, 2021. Out of the total number, 28 passed the test while 18 failed.
For the free garage smoke emission test, vehicles that were able to meet the Emission Standards for In-Use Motor Vehicles equipped with compression-ignition engine provided for under DAO No. 2003-51(2.50) k-value were also issued the Certificate of Emission Compliance (CEC) after the activity.
But for those who failed, the TESDA Consultant advise the drivers/operators how to maintain or fix issues with their vehicles.
The free garage smoke emission test is part of the Information, Education and Communication (IEC) campaign of the DENR-EMB 6 in pursuit of cleaner air. IEC materials were also distributed to both the drivers and commuters/passengers.
The activity also aims to inculcate the need for discipline among the transport group sector and help them understand the mandates of Republic Act No. 8749 (Philippine Clean Air Act of 1999).
Moreover, it helped them become aware of the condition and status of their vehicle's engines, the possible causes of their vehicle's problems (smoke belching) and suggests a few manageable tips to avoid smoke belching. (DENR-6)