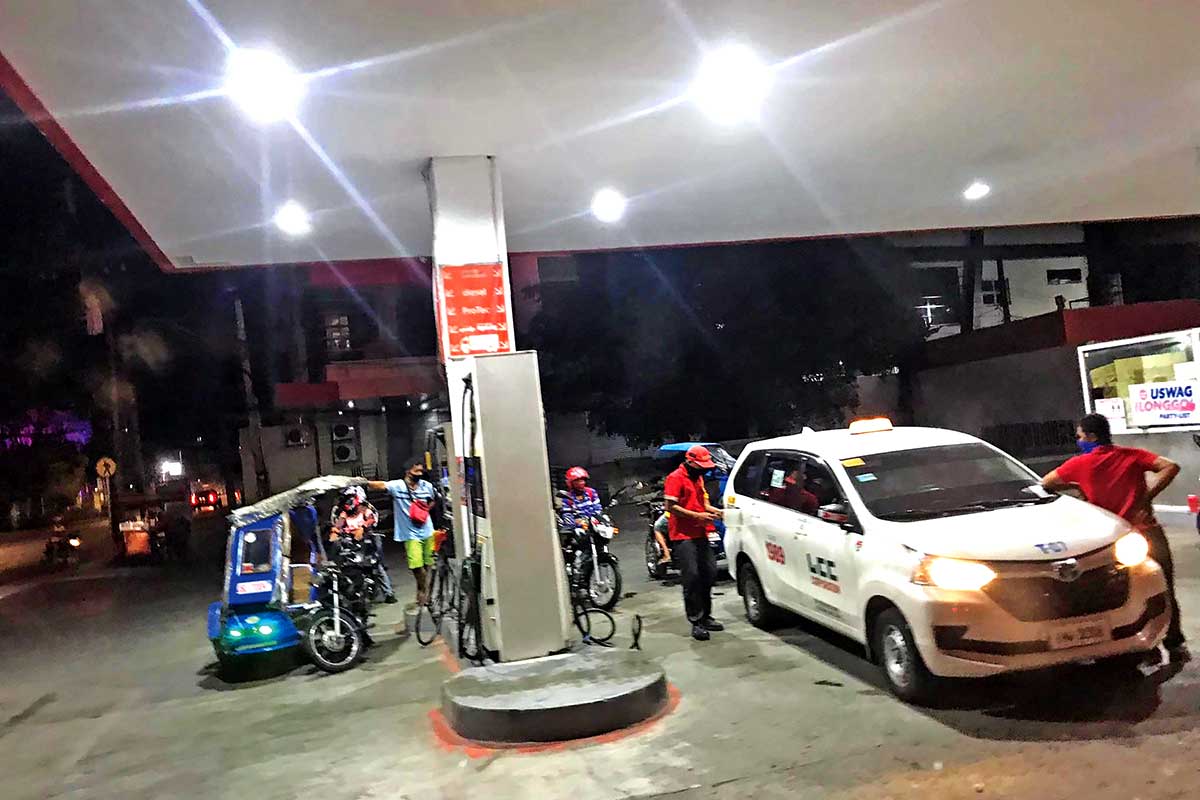 By Joseph B.A. Marzan
Iloilo City Mayor Jerry Treñas hit the national government anew this week over its slow response to the growing economic crisis due to rising oil prices brought about partly by the ongoing Russia-Ukraine conflict.
In his press conference on Monday, Treñas said that he saw no issue with the national government declaring a so-called 'State of Economic Calamity'.
The proposed emergency declaration would allow national and local governments to use the Disaster Risk Reduction and Management Funds (DRRMFs) under Republic Act No. 10121, under certain allowable conditions.
"I have been talking to some of the mayors, and heard that in the national government, President [Duterte] is being encouraged to declare a 'State of Economic Calamity' because of the fuel price increases, so that we can use a portion of the calamity fund to help the most vulnerable sectors like [public utility] drivers and operators," the mayor said.
"I'm okay [with the state of economic calamity] as long as there are parameters provided in the declaration. Otherwise, if there are no parameters, each LGU would be left to their own devices on how to use that," he added.
But Treñas remarked that the national government has to act swiftly in responding to the emerging crisis, saying that local governments act faster than national governments.
"The national government, most of the time, moves very slow. The local governments act very swiftly, but the national government takes time. The situation [of oil price hikes] is very serious. But the problem [with the national government is] there is no sense of urgency," Treñas said.
He said residents had been lining up at pump stations since the weekend to buy fuel while it was still at P60 per liter.
"Lines [at fuel stations] have been very long [since Sunday]. We in the city government would have a really big problem from that because our budget is lower than that. We just hope that the Ukraine problem would be over so that prices would normalize," he said.
This was not the first time that a city government official has called for a state of calamity in relation to the possible economic effects of the oil crisis and the Russia-Ukraine conflict.
Iloilo City Councilor Romel Duron, in his privilege speech last March 1, called for a state of calamity for economic reasons.
The national government has set aside P2.5 billion as fuel subsidy in the form of vouchers for public utility vehicle drivers and operators.
Gasoline rose on Tuesday with an average of P7.00 while diesel rose further by P13.00, to one of the biggest fuel price hikes of all-time.